What happens to all the Mussulmen's prayers, deep sixed by Mohamed's imaginary friend? The effort has all been in vain, oh the humanity of it all! KGS
NOTE: Vlad notes that this is proof that the Muslims commandeering of the street is purely a political act of Islamic primacy.
Shocker in ol' gay Paris: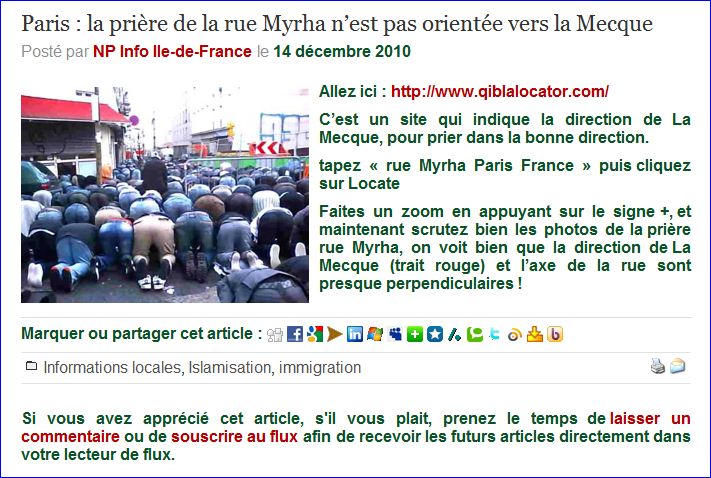 This is a site that shows the direction of Mecca, to pray in the right direction.

Type "Street Myrha Paris France" and then click Locate

Zoom in by pressing the + sign, and now examine as many photos of the street Myrha prayer, it is clear that the direction of Mecca (red line) and the axis of the street are almost perpendicular!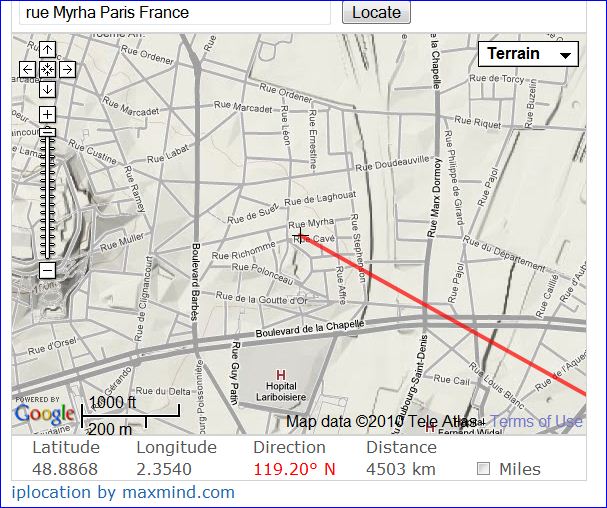 H/T Vedouze