What up with that, found with a bottle of Seagram's 7 in his briefcase? KGS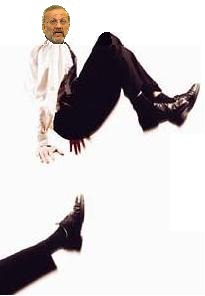 Related? OTTAWA — Iran's foreign ministry wants answers about the brutal slaying of Ottawa teen Yazdan Ghiasvand Ghiasi. (H/T Vlad)
According to wire reports and Iran's semi-official Fars News Agency, the foreign ministry's director general for Iranian expatriates' affairs summoned the Canadian charge d'affaires to voice his country's concern over the murder of the 16-year-old, Iranian-born student. He was shot, dumped out of a car and left for dead on a street in Chinatown last Monday. Three men are in police custody.
Manouchehr Mottaki fired from Iran foreign minister job
Iranian President Mahmoud Ahmadinejad has fired his Foreign Minister, Manouchehr Mottaki, Iran's official IRNA news agency reports. Initial reports gave no reason for the decision.
The action comes as a surprise, says BBC Iran correspondent James Reynolds, as there had been no indication Mr Mottaki was about to lose his job.
News reports suggested Mr Ahmadinejad had appointed the country's top nuclear official to replace Mr Mottaki.
State television reported Ali Akbar Salehi, head of Iran's Atomic Energy Organisation and a close ally to the president, would take over in a caretaker capacity.
"I appreciate your diligence and services as the foreign minister," said Mr Ahmadinejad in a letter to Mr Mottaki, Mehr news agency reported.
Mr Mottaki, who is currently in Senegal on an official visit, was appointed foreign minister in 2005