What in Sam hill is wrong with these journalists? Absolutely irresponsible of them to place quotation marks around these words, it was indeed an act of terrorism, Islamic inspired terrorism to be exact. Read it here. KGS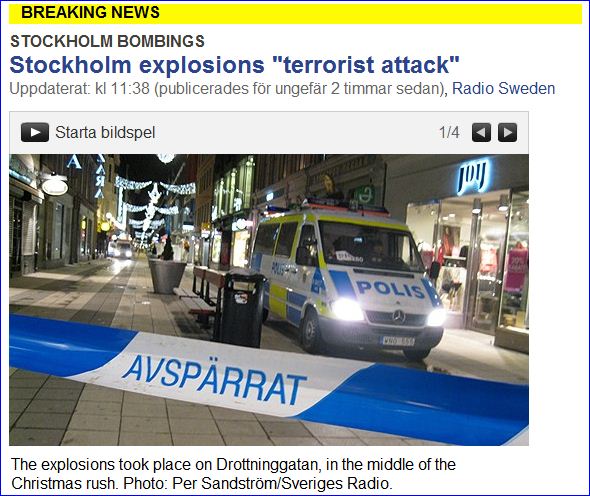 UPDATE: "He had no injuries to his face or the rest of his body and the shops around him were not damaged," he said. The eyewitness, a paramedic identified only as Pascal, said he removed a "Palestinian scarf" from the man's face in an attempt to free up his air ways. Next to the man's body was a two-metre piece of metal piping.
The Kefiyyeh, indeed the symbol of international terrorism. Anyone who wraps this cloth around their necks should be ashamed of themselves, as well as those who wear the symbols of international and national socialism. KGS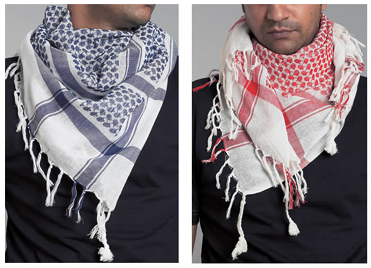 The bombings took place here:

NOTE: It's the main shoping street in Stockholm, the Tundra Tabloids has walked that street on great number of occasions.