The Tundra Tabloids says just crack open a koran and pick any page and paragraph for passages of sheer hate and horror. KGS
H/T TROP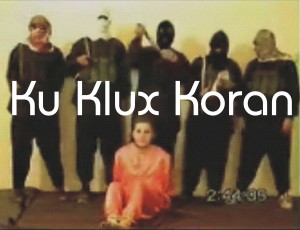 Terrorism code to change
Barney Zwartz
December 10, 2010
ANTI-TERRORISM broadcasting standards will be changed after an investigation into Hezbollah's Al-Manar Television found it breached the Australian code with hate speech and vilification.
Al-Manar is unrelentingly anti-Semitic, anti-America and anti-Israel, glorifies Hezbollah militarism and "martyrs" and could be seen to advocate terrorism, the Australian Communications and Media Authority said in a report yesterday.
The Lebanese station, popular with Australia's Arabic community and received by satellite, has twice been banned in Australia, but was cleared in 2009.
In February, the authority launched a wider investigation, to include hate speech and vilification, as well as advocating terrorism.
A spokeswoman said the authority had written to Al-Manar, warning of regulation changes. She said the station had replied to previous letters.
The authority said it did not find explicit advocacy of terrorism, but is concerned that "certain styles or forms of programming (for example, martial, martyr memorial and unmediated party political programming) could amount to advocacy of a terrorist act in periods of heightened conflict".