Instead of debating Pia Kjærsgaard, the Director of Documentation and Advisory Centre on Racism (DRC), Niels-Erik Hansen, chooses to take her to court, which smacks more of political opportunism than of feeling one has been wrongfully slandered. KGS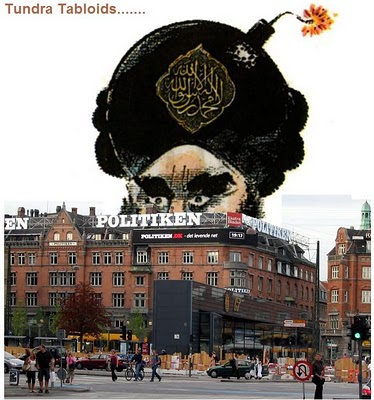 NOTE: No doubt she's more than likely right, but when they can't beat you in a debate they take you to court.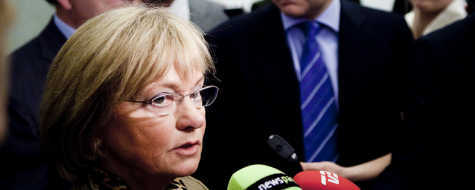 H/T Henrik Raeder Clausen
Kjaersgaard to be in court for libel
(Note: Google trans) JP.DK: President of the Danish People's Party, Pia, went too far when she complained in the summer that the Director of Documentation and Advisory Centre on Racism (DRC) ignores attacks on Jews in Denmark.
It considers the director, Niels-Erik Hansen, who now rallies Kjaersgaard for libel and slander. Writes the politiken.dk.
In his weekly newsletter wrote Kjaersgaard 27th July, Niels-Erik Hansen and his center should focus on the persecution of Danish Jews, rather than exclusively on discrimination against Muslims.
– I think that Niels-Erik Hansen should have a talk with the Danish Jews in Nørrebro and hear little about how they look at the situation. But he probably did not intend – the Jews also am asking for it because of their trosfællers acts in a country that is thousands of miles from Denmark, wrote Pia.
But according to Niels-Erik Hansen is alleged direct lie and put his professional career as a manager for the DRC in a bad light. He believes Kjaersgaard accuse him of antisemitism.
– It is very much a wine bar, says Niels-Erik Hansen politiken.dk.
He denies that he himself and the DRC would be more interested in being a watchdog on Muslim and Arab human rights than Jews.
– I have on several occasions when there has been unrest in Israel, said that one should not let his frustrations over Israel go out to Jews in Denmark, said Niels-Erik Hansen.