Every year on Dec.6. there is a grand style ball at the presidential palace to celebrate Finnish Independence Day (Finland is currently a EU member state and no longer sovereign nor an independent state), where up to 1800 people from foreign embassies, Finnish artists and politicians, athletes and other invited guests line up to shake hands with the President and her husband.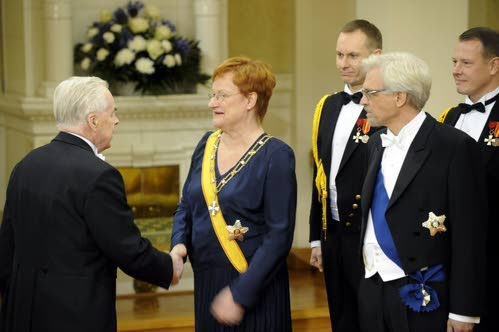 Afterwards there's eating, drinking and dancing, all done under the eye of the people sitting at home watching the festivities on television. The women like commenting on the dresses worn and the next day the tabloids are filled with pictures of the best and worst dress etc., you get the picture. This time around the winner of the most offensive dress and worst mom award goes to Umayya Abu-Hanna, a Left-wing Palestinian propagandist who wore a dress with a mosque on the back of it along with a picture of Desmond Tutu, the anti-Semite cleric from S.Africa.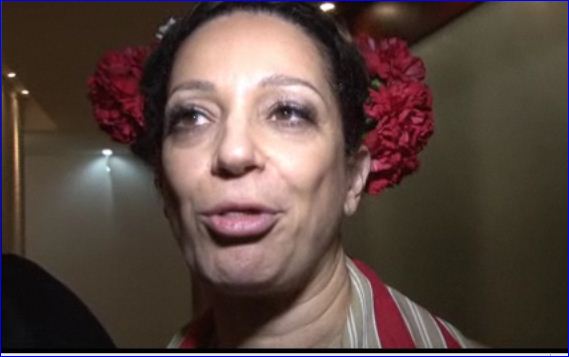 She also had the audacity to hand to the president as she shook hands, a letter from her daughter that whined about her not being invited to the ball. Umayya complained that her daughter was "extremely offended" for not being invited, (it's for adults only) so instead of reminding the daughter that there are things in life that disappoint, and "unfair", the whiner gets her daughter to write a letter telling that the president isn't invited to her day care party.
That's the whining mentality of the Left and blowhard spinmeisters like Umayya Abu-Hanna. Her crappy looking dress was only made less crappy by the inclusion of her daughter on the front of it, who happens to be a cute kid with a lousy, liar of a mother. KGS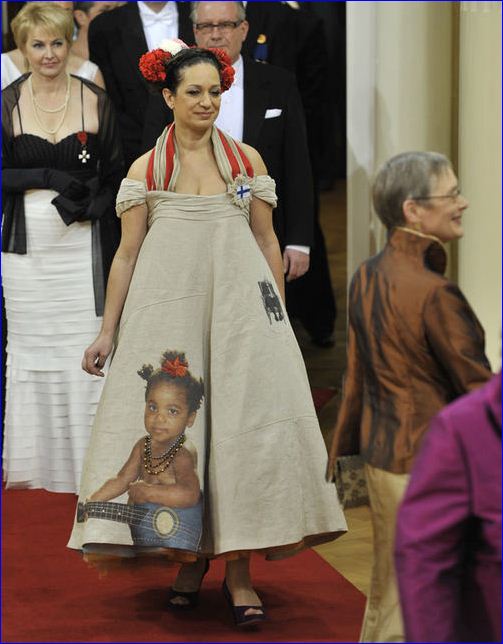 The mosque and Desmond Tutu's face is appropriately on the backside of Abu-Hanna's rump.