Brian of London is continuing to tweet the Counterjihad's tour of Israel with conservative political leaders, who are presently in a panzer bus driving through Judea and Samaria and overlooking Hebron.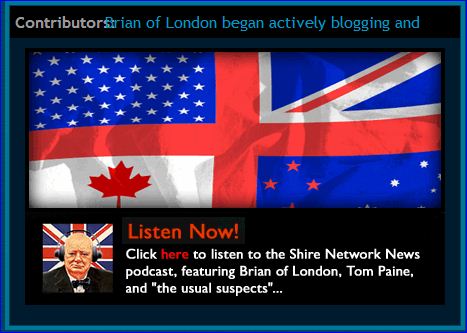 Periodic live streaming from Brian's camera
That's it for the live blogging today, Brian's juice has finally run out, look for all of it underneath the fold! KGS
The mayor of Ariel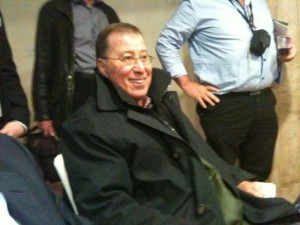 17:43 Mayor of Ariel: when he has beaten cancer, he will be happy to tour Europe and explain the realities to European Jews who don't get it.
[The TT sincerely hopes he beats his cancer, but that may be the easier of the two]
17:39 We have Germans, Austrians, Swedes, Swiss but no significant politicians from UK who are pro-Israel and nationalist. Sad.
17:36 Kent Ekeroth is asking for official support for parties like his Sweden Democrats because he gets attacked for supporting Israel
17:28 Mayor of Ariel: He is offering to support Europe in their fight against increasing Islamisation
17:23 Mayor of Ariel: Need support from Europe for Israel's position and to stop the de-legitimization of Israel
17:22 Mayor of Ariel: Q: Jordan should be Palestine? Yes Mayor is in favour.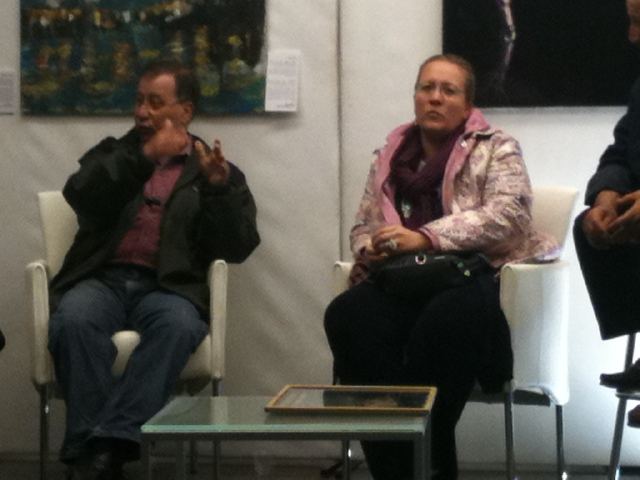 17:25: Elizabeth S-W doing a fine job translating to German
17:18: Mayor of Ariel: Talk tough to the media, that's his advice to politicians. Tell the truth.
17:16: Mayor of Ariel: From Le Monde, what is the future of Ariel. Ans: Only stupid people know the future, but what will be in Paris in 2020?
(TT:ABSOLUTELY!!!!!  A politician with brains. KUDOS!!)
17:15: Mayor of Ariel: From Le Monde, what is the future of Ariel. Ans: Only stupid people know the future, but what will be in Paris in 2020?
17:13: Mayor of Ariel: Land for Peace – nothing like it in the world: BBC asked about occupation: he said, what are you doing in Falklands?
(TT: BWHAHAHAHAHAHAHAHAHAHA)
17:12: Mayor of Ariel: Length of Bay Bridge in San Fran is the same as the width of Israel at the '48 borders narrow
17:10: Mayor of Ariel: He's showing a picture of the Scud missiles falling on Tel Aviv to show importance of Ariel to security of Tel Aviv
17:09: Mayor of Ariel: Russian to Mayor: Saudi Arabia giving millions to madrases in all the -stans, why doesn't Israel fight Islam properly?Mayor of Ariel: well received in the parliament in Moscow: told they don't understand Israelis: why?
Mayor of Ariel: to Tony B-Liar "I would like to be spear head for cooperation" B-Lair "not possible to do anything".
Mayor of Ariel: Problem with boycott of products from Europe. Spoke with Tony B-Liar do something here, not just stay in best hotels in J'lm
Mayor of Ariel: Industrial park was established in 1981 from scratch when Sharon was Min of Defence.
Mayor of Ariel: city absorbed 9000 immigrants from former Soviet Union. Did it best way in Israel.
Mayor of Ariel: Mayor deals with Science and Tech, Hitec incubator open to cooperation suggestions.
Mayor of Ariel: in Nov 1977 Ariel was 2 tents. Now it is a full city!
Mayor of Ariel: Shimon Peres was M.o.D. under Rabin's govt. Next govt also approved.
Mayor of Ariel: why did the Israeli Govt settle here? Shimon Peres signed the original permits for the building as Min of Def in 1977
Mayor of Ariel: you can't understand the situation here unless you come to the place and see it.
Mayor of Ariel: The cradle of civilization started here.
Mayor of Ariel: Occupation (as in the Geneva conventions) does not apply to this land as it was never a state. It was annexed by Jordan.
Mayor of Ariel: there is no West Bank now. The West Bank was the land occupied by JORDAN in 1951.
Mayor of Ariel founded this city from two tents: 18,000 people and 12,000 students in a big University with full facilities
16:22: The mayor of Ariel came to visit meet this delegation despite currently undergoing chemo therapy for cancer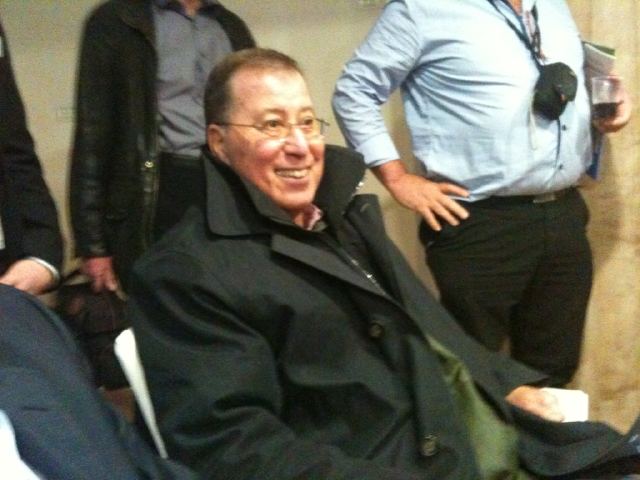 16:30: Meet the Mayor of Ariel in Israel
15:30: One of these people is on trial, the other served 6 mnts community service for spurious hate speech! ESW Austria and Israel united!
15:26: We can hear the music of building equipment that fell silent for 9 months to " increase the peace". Thank Barak Hussein Obama.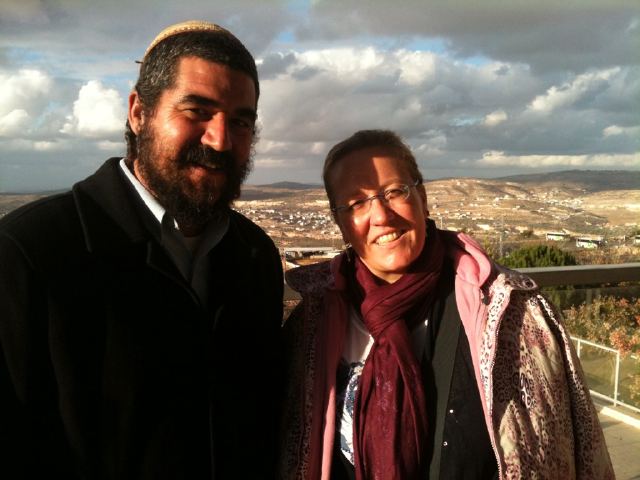 15.18: Elizabeth Sabaditsch-Wolff has just met a man CONVICTED of hate speech! He served 6 mnths for "No Arabs No Terror" on T shirt
15.24: At the University of Ariel with a great view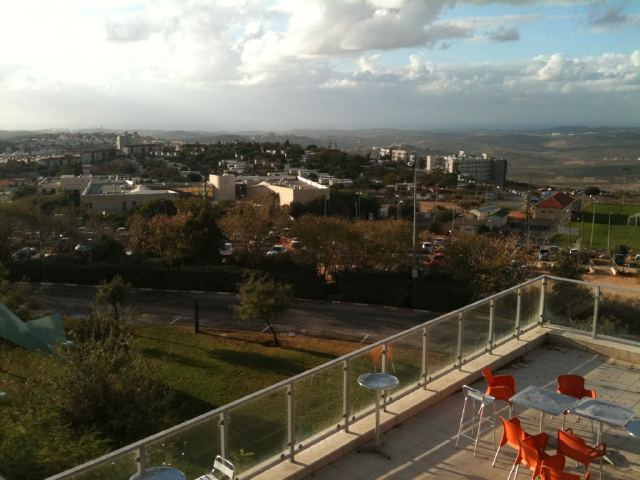 14.43: Despite the mist we can see the buildings of Tel Aviv and the sea from up here.
14:30: According to the crazy media, this man is a bigger obstacle to peace than terrorists of Hamas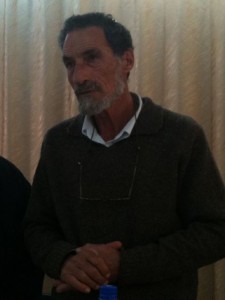 14.04: Having a nice welcome from the Rabbi
14.00: About to have lunch. I doubt this place is on Foursquare
13.00: The only way to conquer Israel is through this valley.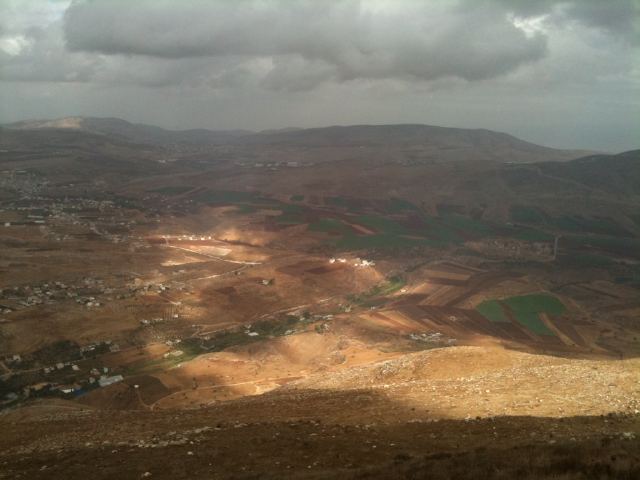 12.52 Joshua's alter on Mount Ebal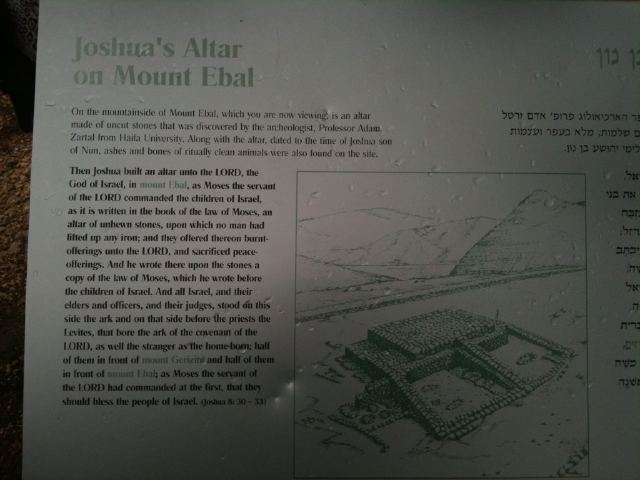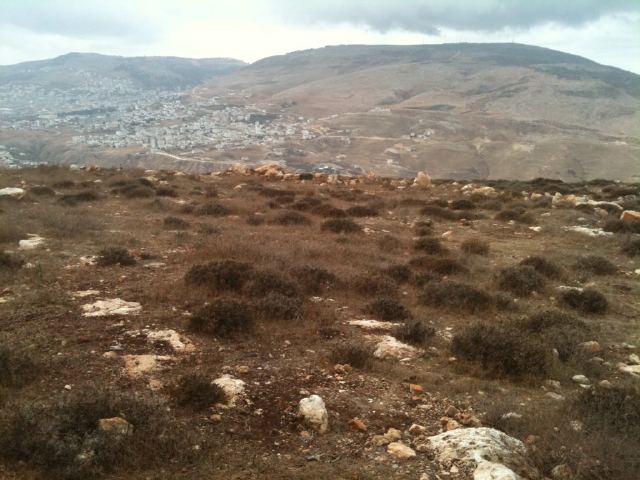 12.50. Europe's future leaders I hope
12.27: Out of the bus in the first place Abraham came to in Israel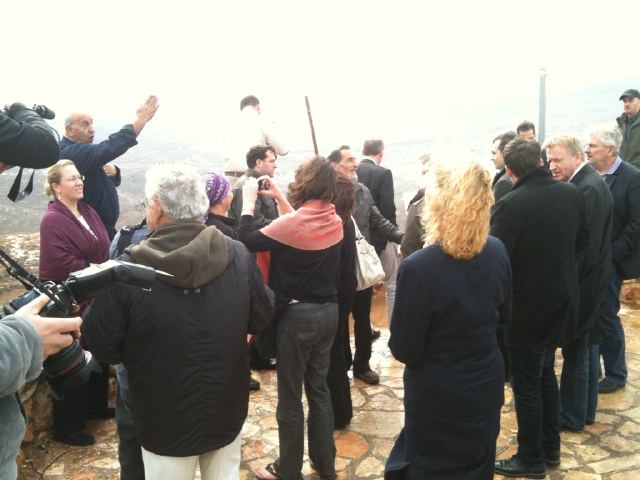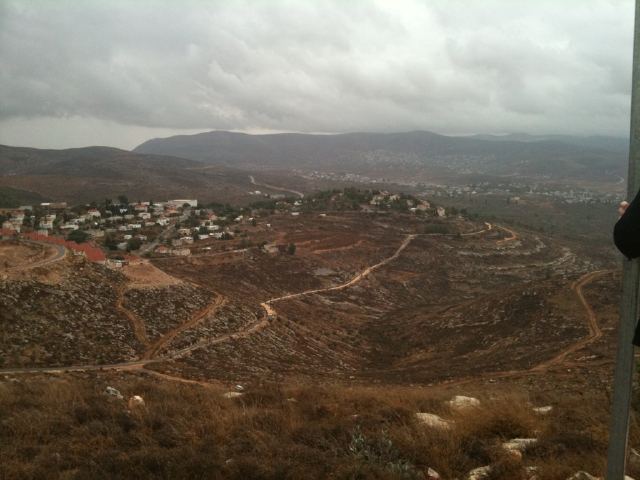 12:06: In Elon More with the leader of the community, Sarah. Neighbourhood named after victims of Arab terror 🙁
11:40 "@brianoflondon: Touring Judea and Samaria with political leader from Europe" should be LEADERS! Bus typing on iPhone!
11 minutes ago via Twitter for iPhone from here
Driving on road 60 North. Along the highest ridge overlooking Hebron.
Touring Judea and Samaria with political leader from Europe
20 minutes ago via Twitter for iPhone from here
Driving on a bus with bullet proof windows. I must be surrounded by followers of the Religion of Peace http://yfrog.com/g04jd0j
21 minutes ago via Twitter for iPhone from here