Oh, and remember, the apologists say it has absolutely nothing to do with Islam. KGS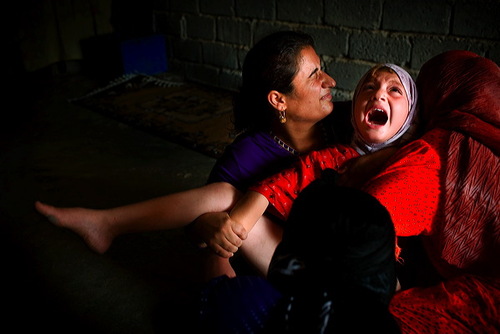 NOTE: The apologists for Islam also say it's mostly a N.African "cultural" phenomenon. Tell that to the screaming girls in Kurdistan.
H/T: The Baron
Government Says 41 Percent of Kurdish Women Are Circumcised
ERBIL, Iraqi Kurdistan: A survey by the Kurdistan Minstiry of Health shows that 41 percent of women have gone under the practise of female genuital mutilation (FGM).
The survey was carried out in July this year. The results of the survey were announced during a campaign to raise awareness on violence against women in Kurdistan earlier this week.
Part of the campaign has focused on FGM. The survey by the government shows that mothers are the main party responsible for forcing their daughters experience the painful ritual and then grandmothers and fathers.
The survey's results show that none of the participants in Dohuk, Kurdistan's smallest of the three provinces, were circumcised while the highest rate of FGM was in Sulaimai.
Erbil, Kurdistan region's capital, came between Sulaimani and Dohuk. According to the survey, most of the women were circumcised while they were under five years old.