These people are to be held with utter contempt. These leftists are acting typical to their species of humanity, they're totally bent out of shape for being held to fiscal responsibility, they lash out in the only way that they know how, massive layoffs of police and fire personnel, the very people needed to help maintain the safety of the city.
This is their game, "we'll show you conservatives, you want cut-backs, we'll give it to you in spades". The Tundra Tabloids can safely assume that the city's bureaucracy holds an almost equal number of bureaucrats, that, while doubling up may be a bitch, could be pruned from the ranks of the public sector to save costs. Saving costs is not what this city council is trying to do, it's trying to blackmail the state of New Jersey into backtracking from its demand for fiscal responsibility of its cities.
That's what is at play here, pure blackmail. Why is it that police and firefighters are the first to go, but not the people in the division of motor vehicles? That's what the good people from New Jersey should be asking the mayor of Camden. KGS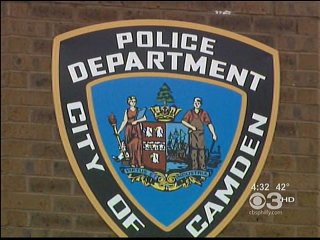 Camden City Council Approves Massive Police And Fire Layoffs
CAMDEN, NJ (CBS) – Camden City Council, as expected, voted Thursday to lay off almost 400 workers, half of them police officers and firefighters, to bridge a $26.5 million deficit. That's about a quarter of the city's entire work force.
Five members of City Council voted unanimously to approve the layoff plan — two other members were absent. The cuts take effect in mid-January.
Exactly how many city workers will be affected is still an open question, although nearly half the city's police and a third of the firefighters are slated to go.
Karl Walco (right) is with the union that represents non-uniformed Camden city workers.
"If we agreed to everything that the city proposed in concessions, it would only have a minor impact on the number of layoffs," Walco told the council members.
No argument from Council. They sat impassively as workers and residents alike voiced their frustration. When it was over, Council president Frank Moran suggested they're not to blame.
"We didn't put a price tag on public safety. Unfortunately, the governor of the State of New Jersey put that price tag on it," he said at the packed Council meeting.
That price tag is $69 million, in transitional aid. Moran suggested that Camden residents should vent to Governor Chris Christie.
After the vote, council members and Camden Mayor Dana Redd avoided reporters by going into their offices.