Just waiting to see when the US justice system will finally pick this guy up. Oh, and though the Tundra Tabloids approves of capturing this guy and presenting him before a military court to be tried and convicted and awarded the maximum penalty that suits the crime, US officials better be careful to lay off the execution rhetoric, it's the only thing that will keep the Brits from handing him over. KGS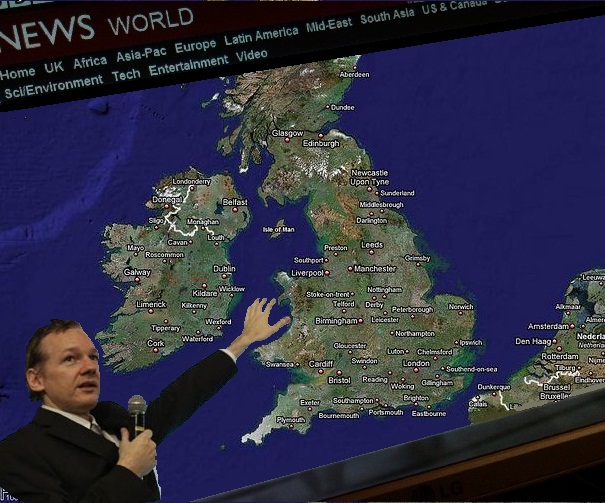 Julian Assange: I'm hiding out somewhere around here.
Julian Assange lies low in UK while enemies call for his blood
s a fresh batch of leaked files gave new urgency to worldwide controversy surrounding the publication of US diplomatic communiqués, there was continued mystery over the motivation, intentions and whereabouts of the man at the heart of the whistle-blowing website Wikileaks.
Despite accusations that Julian Assange is on the run, The Independent has learnt that Scotland Yard has been in contact with his legal team for more than a month but is waiting for further instruction before arresting him. Police forces around the globe have been asked to arrest the enigmatic Wikileaks founder, who is wanted in Sweden to answer a series of sexual allegations against him.
But the 39-year-old Australian supplied the Metropolitan Police with contact details upon arriving in the UK in October. Police sources confirmed that they have a telephone number for Mr Assange and are fully aware of where he is staying.