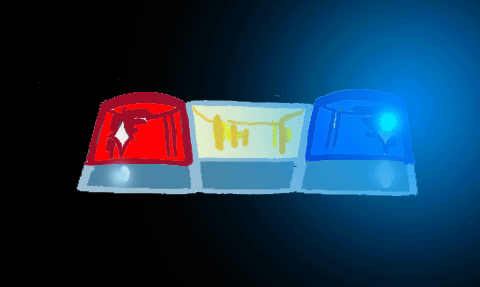 A powerful explosion ripped through a convenience store in the Rosengård area of Malmö on Monday morning.
THE LOCAL: The blast was so powerful that the windows in the property opposite the building were blown out. "It was not fire crackers that were used," according to a spokesperson at Malmö police.
According to police the explosive was probably placed at the outside of the property, which contained a store combined with a restaurant. Police forensics have begun their inspection of the scene.
It remains unknown who could have been behind the attack. An alarm call came in about the explosion at around 4.30am on Monday and according to police no people were injured.
Police confirmed that there is damage to the building as far up as the third floor in the eight story building where the explosion occurred.
UPDATE: Finnish state broadcaster YLE reports that the blast was so severe that it damaged the top floor above the bakery-restaurant business located in the eight story building.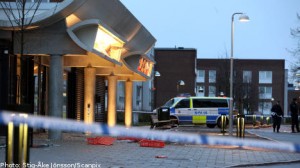 YLE: The Rosengard district in Malmö, Sweden has been the scene of a powerful explosion on Monday morning, "says Swedish television SVT. Explosion occurred in a small sandwich shop on Bennet Street. Police suspect the explosion was due to a bomb. The explosion was so powerful that the shop windows and other stuff had flown into pieces on the street. Explosion caused the fire alarm at half five in the morning. No one was hurt in the explosion.
According to the police explosives were probably placed outside the shop. Business premises was located on an eight story building where the rooms above the shop (TT: located on the 3rd floor) also suffered damage. The police are doing technical research on the spot. Rosengard is an area with a known bad reputation, which is home to many immigrants.