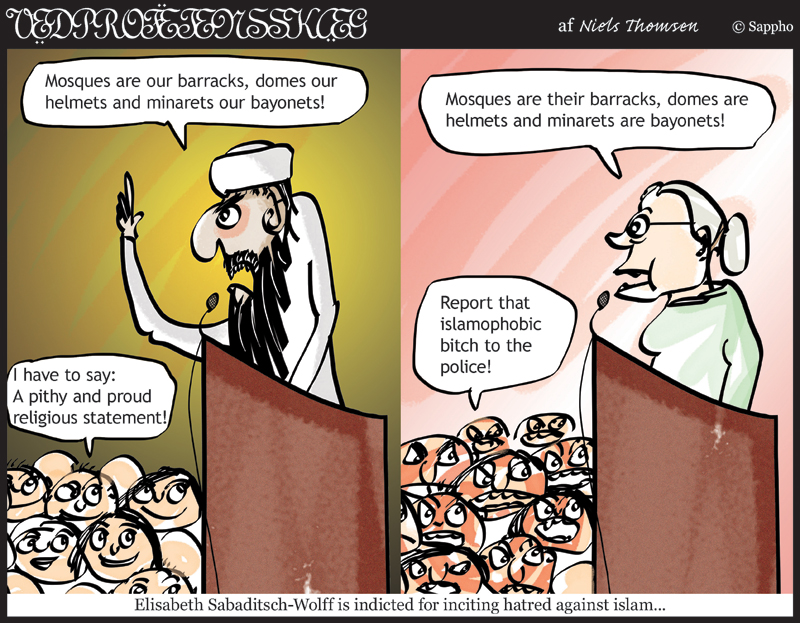 The first hearing in Elisabeth's case will take place in the court of Vienna on November 23rd, starting at 9:00 CET. In collaboration with EuropeNews and Tundra Tabloids, we will be live blogging the event from the morning, aiming to decipher exactly what is the offense Elisabeth is charged with.
It is expected that the entire audio recording from the FPÖ seminars will be played in court, permitting the prosecutor to explain in detail what cannot be permitted to be said, and why the religiousness of Islamic teachings makes it so.
The defence, on its part, can be expected to document the accuracy and truthfulness of what was said, thus focusing on the core problem: Is it illegal to speak the truth about Islam?
The live blogging will report core issues as they unfold during the day, which can become detailed and extensive. At the end of the day, an edited report of the highlights will be published.
The live-blogging will take place on this URL. Be sure to bookmark it, and reload it on a regular basis Tuesday.
NOTE: Special thanks to Niels Thomsen from Saphho for doing the cartoon