All it takes is a rumor to get the Ideology of Perpetual Outrage (IPO) into the streets screaming bloody murder.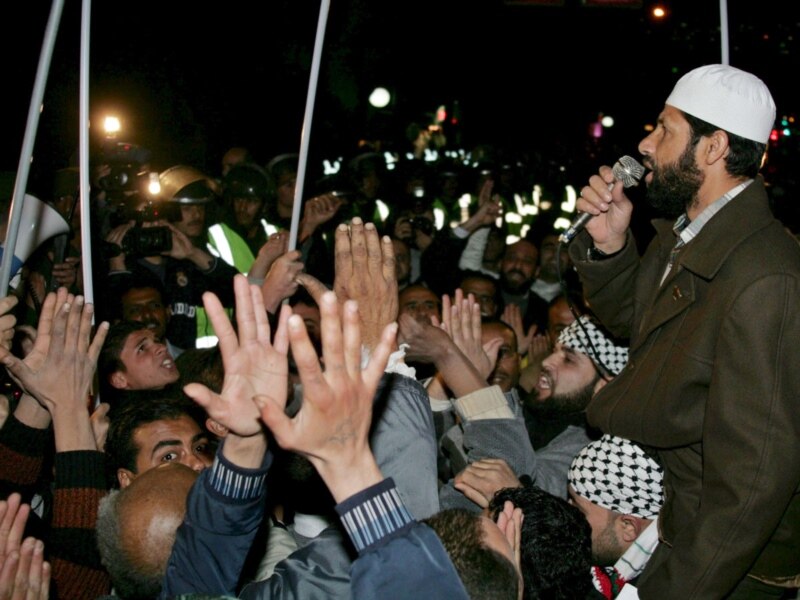 (archive photo)
An Egyptian Muslim mob immensely happy to be outraged over something, and what could be better than to have a dhimmi accused of violating a Muslim girl! What a gift! KGS
Egypt Muslims burn Christian shops: police
Hundreds of Muslim protesters on Saturday burnt Christian-owned shops in southern Egypt and attacked a police station where they believed a Christian accused of raping a Muslim girl was being held, a police official said.
Police repelled the demonstrators in the town of Farshut using tear gas and also arrested 60 people during the clashes in which seven Coptic Christian-owned shops were destroyed, the official said.
The protesters hurled stones at the police station after they heard that a Coptic Christian man accused of kidnapping and sexually assaulting a 12-year-old Muslim was being held there, he said.
Roughly ten percent of Egypt's 80-million-strong population are Coptic Christians, who complain of discrimination and are sometimes the target of sectarian attacks.