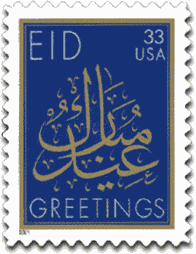 Muslims around the world began their observances of Ramadan last Wednesday and Thursday. The month long holiday celebrates the revealing of the Muslims Qur'an. In yesterday's Keskisuomalainen, (Central Finland's main news daily) an article of considerable length detailed the holiday in the foreign news section, since it was very informative, I'm sure that all who read it know much more about the Muslim holiday than they did before. Same report can be found in Finnish here, and in Swedish here.
What was interesting for me was the commercial side of the holiday, that pretty much compares with the commercialism of the Christian holiday of Christmas. During the month long holiday in Sweden alone, 450 000 Muslims generate in sales anywhere between 500 million to 1 billion in Swedish Crowns, or between 54 – 107 million Euros.
Also worth noting was how the Muslim holiday affects the tele communication sector which is seen in the reduction rates for Muslims wanting to send holiday greetings to families and friends abroad. Tele 2 Sverige has stated that:
"phone calls price reductions are only to 18 countries during the month of Ramadan. The reductions are for Muslim states only, but also Holland and Germany".
Interesting huh? Perhaps the best way to follow the Muslim immigration issue, is to see what European states are being added to Sweden's list of phone reduction rates for the Muslim holidays.
*L*
KGS