This guy is a bona fide kook.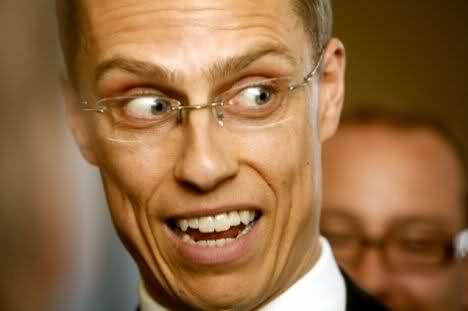 In my 25 years of trying to understand EU policy as an academic, bureaucrat and politician, my conclusion is rather simple: the EU is constant crisis management. We keep on moving from one crisis to another, one more serious than the other.

But somehow we always manage to find a solution. It is never pretty, but always better than no solution at all. The EU will never be perfect, but I am yet to find a system that would be better at providing peace, prosperity and security for its members.

GENERAL

I firmly believe that the European Union is the most successful experiment managing relations between nation states. It is a Union of values, which is based on two solid pillars: liberal democracy and market economy.

If the EU had a hashtag it would be freedom. If the EU had an app it would be tolerance. If the EU was a tweet it would have… well… 140 characters. But the EU is a bit more complex than a hashtag, an app or a tweet.

The EU is much more than an international organisation, yet less than a state. Competition, trade, customs, agriculture and monetary policy are the exclusive competence of the EU.

[…]

I also believe that there is an imbedded logic of the way in which European integration advances. First there is a crisis, then there is mayhem and finally EU members decide to take steps which deepen integration further.
NOTE: The very idea of limited government, true representational government (mostly done on the local level) with a viable separation of powers, with as much checks and balances as humanly  possible, is in direct conflict with the supra-national (statist) entity called the EU. The American model (which has been under assault domestically for 100 years) is in direct contrast to the European constitution which reads like a Leftist wish list.
Stubb is a neo-statist wind bag.