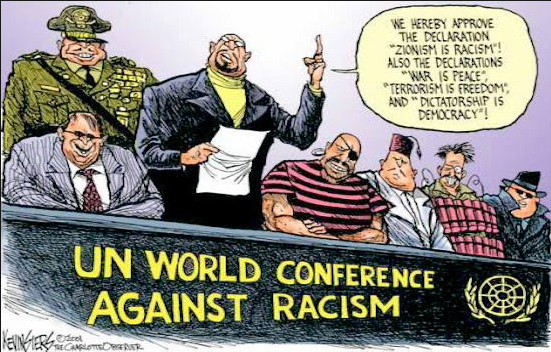 A voice of clarity and reason drowned out by the din of screaming buffoons and potentates…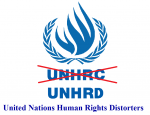 EXPOSING CHEATING HUMAN RIGHTS BODIES Manfred Gerstenfeld Israel seems to have increasing difficulties combating the asymmetric warfare of Hamas. Balloons are frequently sent by…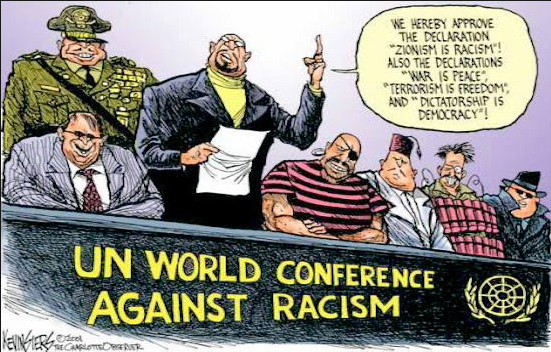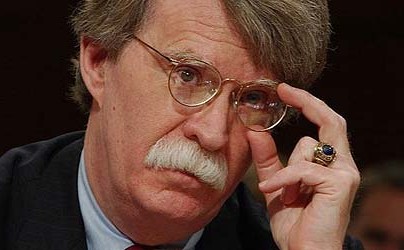 About time!!!!!!!!!!!!!!!!! Bolton: We will de-fund the UN Human Rights Council U.S. National Security Adviser says the United States intends to cut funding…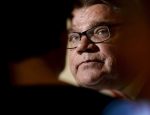 No you dunce, allowing the worst of the worst nations to join the UNHRC, let alone run it, was the 'set back', not the…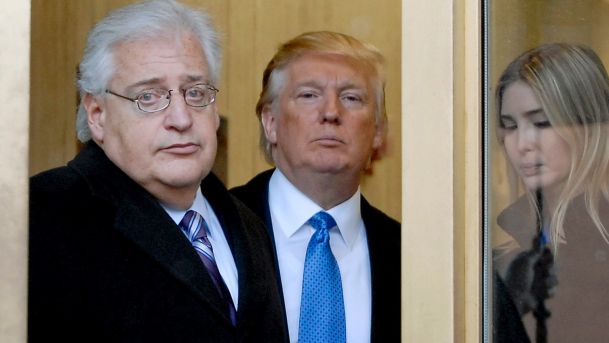 How could anyone think otherwise..? Friedman: US, not UNHRC advancing human rights US Amb. to Israel praises administration for leaving 'corrupt' UN…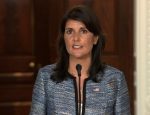 Sweden's most noticeable carbon footprint, Carl Bildt, seethes as well: The @UNHumanRights Council is far from perfect, but reflects the state of the…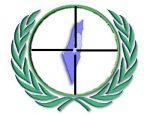 It pains me to know that the Finns worship at the alter of this monstrosity of a freakish nightmare.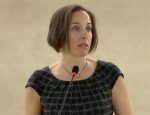 Fraud 'human rights' countries like Norway, Sweden and Finland would never, ever give a speech like this. WATCH: U.S. Envoy Blasts UN…
This was the UN event which gathers regularly to lambaste Israel as the chief evil on earth, by the worst of the worst people on…
The only real crimes being mentioned here, are the introductions of each one of these turd bucket states as….."distinguished"  Israellycool is following it here. KUWAIT:…
pic.twitter.com/VbesQLi3Il — Israel News (@IsraelNewsNow) January 4, 2016
THE UN HUMAN RIGHTS COUNCIL AND ITS MORAL RELATIVISM Manfred Gerstenfeld and Jamie Berk Moral relativism is a key tool used to undermine human values.…
The art of the double standard (in regards to ill treatment of Israel) is what UN has become to be best known for. Israel supporters…
The UN, " is a crooked court with jury hanging judges" It's the international Jim Crow of our times. Israel can expect the same kind of…
The UN also has an anti-Israel/anti-Semitism problem as well. The UN systematically incites against the only Jewish state in existence on a regular basis, but…
It's why the UN cannot be considered as a serious organization due to its irrational Jew hatred. UN says Israel, not Iran, North Korea or…
The anti-Israel UN hack couldn't even bring himself to admit that Hamas is a terrorist organization. UPDATE: Schabbas did consultancy work for the PLO! Taken…
End the UN. NOTE: They never set up a panel to investigate Hamas' real crimes, now do they? UNHRC Names Anti-Israel Critic to…
The UN should have been disbanded ages ago and cell phones passed out to all those leaving the building. Comment: UN Human Rights Council's…
This interview was published last night at Israel National News and republished here with the author's consent. IMHO, it's highly appropriate to compare, Hillel…
They obviously think that they have a chance. Yet another reason why the UN should be dissolved, with cell phones passed out to all…
Typical UN buffoonery. Ban Ki-Moon was just sitting with the Turkish PM in, Vienna Austria, a couple of hours ago at the UN Alliance…
And these immoral a-holes dare stand in judgement of Israel? This kind of appointment is part and parcel of how the UN operates. It's…
Reason 1,234,567 why the UN should be dismantled. Please do remember, that this is the number 1 organization that consistently passes judgement upon Israel. The UN…
BRAVISSIMO! Ugly and upfront and in your face, that is how the UN should be portrayed. Syria set to win seat on UN Human Rights…
Let em have it! Actually, if they do manage to get on board, it would be keeping to a long standing tradition of rogue/thug…
UPDATE: Challah Hu Akbar: The official did not speak at UNHRC, but rather at event on sidelines sponsored by Sudanese NGO. He spoke to an EMPTY…
This really angers me.  The NAACP should have given the 'doofus duo' a few bucks to buy an I.D. card so they could vote, instead…
Three cheers for the UN! Nothing better shows that institution for what it is, than for a mass murdering regime to be allowed to remain on…
Finland's once recognized neutrality not so anymore. This is exactly what the Tundra Tabloids reported it as, a fraud and a chance to denigrate…
AND THE UN PROVES ITS VALUE WITH EVERY APPOINMENT. KGS More here.
Grampa Doofus Kofi Annan is a corrupt ex-UN bureaucrat who likes to live lavishly off of other peoples' wealth. He's the poster child for UN…
The UN is quite naked in their intentions where Israel is concerned. Radio talk show host Mark Levin is absolutely correct in his describing of…
The UN is the world's biggest joke, and albatross wrapped around the neck of the free world. Why we tolerate it is beyond me. KGS…
Oh how things change, Ban Ki-Moon is now raving mad at the Libyan for murdering his people, what happened to Gadaffi? Did some rogue jinn…
Mohammad-Javad Larijani: "Stoning means you should do a number of acts, by throwing the stone in a limited number, in a special way… In the…
The Marxist moron is clearly on a mission to delegitimize the US before the world. The Tundra Tabloids can't wait for the next US elections…
The OIC is a group of Jew hating nations that disregard the notion of Muslim anti-Semitism, many of them refuse to acknowledge the role that…
ISRAEL: Who could have guessed?! Please do take note, that this is not the same UN body the Israelis are presently working with in an…
This is brilliant. The Tundra Tabloids good friend, David Littman, describes some of his experiences over the course of some 25 years as a representive…
UNHRC's Navanethem Pillay and the OIC's Ihsanoglu We have so much in common, and so much to talk about The Tundra Tabloids was on the…
The Tundra Tabloids publishes this at the behest of David Littman himself after Jihad Watch posted it first. Vlad Tepes has done a lions job…
The Tundra Tabloids was forwarded this by David Littman himself after it was first published by Jihad Watch. KGS "Blasphemy" and "Defamation of Islam" at…
Comments by David G. Littman, NGO Representative to the UN in Geneva for the Association for World Education (AWE) and the World Union for Progressive…
IT FIRST APPEARED IN THE NOW THANKS TO AFTONBLADET AND DONALD BOSTRÖM THE UN SPREADS THE BLOOD LIBEL AS WELL The report goes on to…
Moody: Come on, you know we deserve it Actually, the Tundra Tabloids wishes the Iranian regime great success in landing the top spot on the UN…
Richard Goldstone: And after all that hard work in collaborating with Hamas' to manufacture these bogus claims against Israel The Goldstone report is a sham, being nothing…
Goldstone: Now take aim and….. This is why the Arabs do what they do. Hamas launches rockets, mortars and missiles discriminately into Israeli civilian centers, while the…
Sharia apologists do have a sense of humour You've got to be kidding me! The UN is over-run by the member states of the Organization…
The Manchurian candidate wins big Obama:Showing some of that respect pays off Disgusting. The US under Obama is lending credibility to the worst of the…