Islam 101'ers always keeping it classy…..
WATCH: TURKISH FOOTBALL FANS BOO AND CRY 'ALLAHU AKBAR' DURING SILENCE FOR PARIS VICTIMS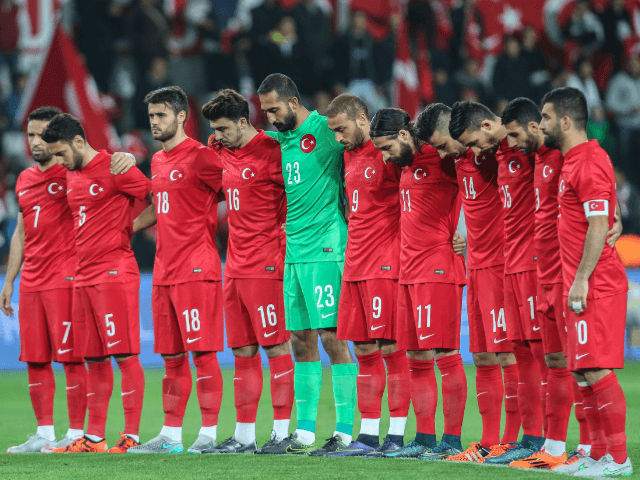 Burak Kara/Getty
Turkish football fans booed and shouted "Allahu Akbar" during a minute's silence for the victims of the Paris terror attacks, during which 132 people died at the hands of Islamist Jihadists.
The silence was held before a friendly game between the Turkish national team and Greece on Tuesday night in Istanbul. There are long standing historical tensions between the two rival nations, and it was the first time the two teams had met for eight years.
Fans in the 17,000 strong sell-out crowd began jeering and shouting as soon the collective gesture of respect and morning for the victims and refection on the horrors that befell France began.
As well as "Allahu Akbar" — Arabic for "god is great" — spectators also chanted, "the martyrs are immortal, the fatherland indivisible", a popular slogan used by nationalists against the Kurdish, but also one which appears to imply sympathy for the dead ISIS terrorists and suicide bombers.
Speaking after the game, the Turkish manager Fatih Terim suggested that fans at the Basaksehir Fatih Terim Stadium should have been more respectful.
"Our fans should have behaved during the national anthems and during the one minute silence," he said, adding: "Greece is our neighbour. Today is world neighbours day, but our fans didn't behave like neighbours in this match."
NOTE: Allahu Akbar is not simply a declaration that "god is great", but a war cry of used by Mohamed before he butchered a tribe of Jews. "Allah is the greatest" (above all other deities).