IslamoNazis are birds of a feather.
And Turkey is still a member nation in NATO?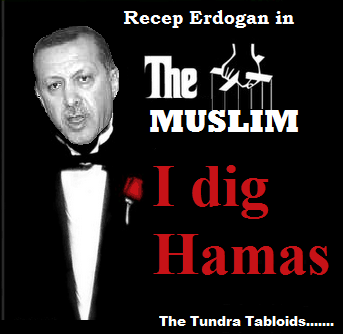 Suspicions of Turkey, Hamas alliance stoke fears in Israel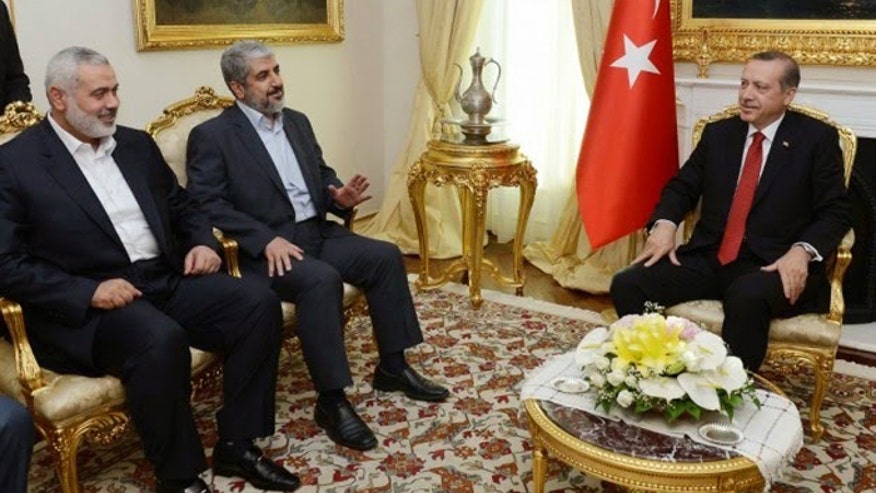 Hamas, the terrorist group perpetually at odds with Israel, has found a willing patron in Turkey, say critics, who allege the NATO member has rolled out the red carpet for the Jewish state's longtime nemesis, whose official headquarters are now in Istanbul.
Kicked out of Damascus in Syria amid deteriorating relations with the Assad regime, Hamas' top leadership has established a new office in Istanbul called the 'West Bank and Jerusalem Headquarters." With the approval of the Turkish authorities, Salah Al-Arouri, one of the founders of the Al Qassam Brigade (Hamas' military wing), and who served 15 years in jail in Israel for terrorist offenses, has been directing Hamas' efforts in the West Bank to overthrow the Palestinian Authority and attack Israel at the same time.
"Turkey has become a Hamas hotbed, and members of the organization's military wing are undergoing military training on Turkish soil, with the knowledge, support, and assistance of the local authorities," leading Israeli daily Yediot Aharonot reported last week. "The U.S. administration has appealed in recent months to the Turkish government to prevent Hamas military activity in its territory, arguing that Turkey is a member of NATO and that Hamas is viewed by most NATO members as a terrorist organization. The appeals have gone unanswered."