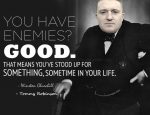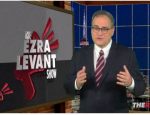 The UK police happen to be among the worst of the worst of subversive elements in UK society…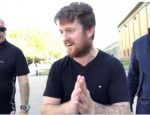 The fraud media present, Tommy says they're all a disgrace… Tommy Robinson released: speaks to Ezra Levant outside Belmarsh Prison Here is Ezra Levant…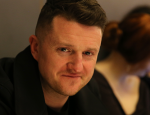 Everything that this man has had to endure, he has done for his family and his community, and society as a whole… Exclusive…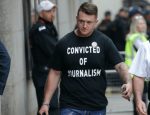 Another Letter From Tommy My name is Tommy Robinson, and I am 2 inches taller than Avi Yemini. Hello people, a quick letter to explain…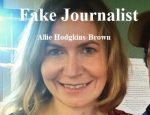 BBC's Home Duty Editor, Allie Hodgkins-Brown retweets uncritically bogus story about Tommy Robinson supposedly floored by an elderly inmate just after entering Belmarsh prison……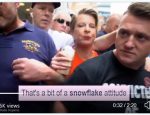 Calls him a "snowflake"… Shame on @IanWoodsSky from @SkyNews for his treatment of #TommyRobinson while committing the same offence he's in jail…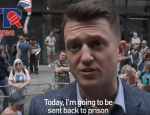 The UK state has engineered this, in full, they are responsible for whatever happens to him while in prison… Being convicted on trumped…
Quite understandably, Trump responded to Sir Kim's leaked cables by saying that he'd henceforth refuse to deal with the guy. His hand forced, Sir…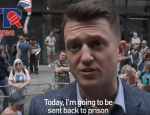 Thankfully, Dr.Daniel Pipes, president of the Middle East Forum, has been supporting and defending Tommy Robinson and many more liberty supporting individuals who fall…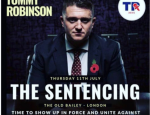 Tommy has personally told me this on a number of occasions. I advised him some time ago to take this course of action, get…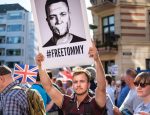 My friend is now fighting for his very life… WHEN BRITISH JUSTICE DIED Another guilty verdict for Tommy. July 8, 2019 Bruce Bawer…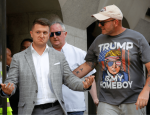 A crime against humanity… Delingpole: This Tommy Robinson Verdict Is a Travesty of Justice Tommy Robinson has yet again been found guilty of…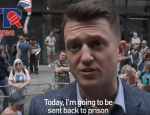 Reality is flipped on its ear, the ruling elite twists common sense and law in order to politically persecute and prosecute Tommy Robinson. Disgusting…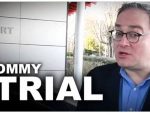 Ezra Levant is live tweeting from the court, follow it here: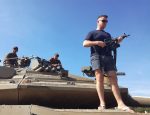 Preemptive strike. Justified in war, justified in civil society. No one should suffer an attack before reacting. You square off in an intimidating way,…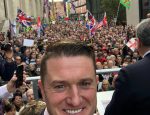 Tommy needed over 150 000 votes to secure a seat in the fake EU parliament, but he led his voters through an amazing achievement…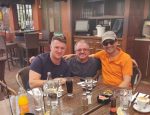 The truth is out there… I was with Tommy and Brian in Israel during that 2016 tour. It was brilliant. Some of my…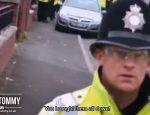 The police engaged in a criminal act… I was away on Saturday attending family matters so I wasn't aware of what transpired in…
Once again, a business I will no longer be giving any business to until an official apology has been issued… Burger King…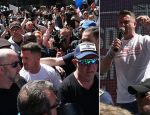 He did not influence the court proceedings, proven by the fact that a judge rejected the claim that it had… It's a stitch…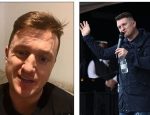 Facts do matter: Tommy is now odds on to be elected National average 1% for others. 4% in the north which is split into…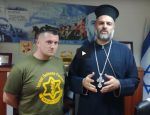 I received the following in the mailbox today: There is nothing controversial about what this priest is saying. This video was…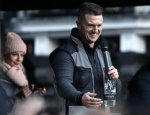 Disgusting display of emotional, intolerant, and very violent brats who couldn't put a single coherent sentence together if you paid them… A politicized…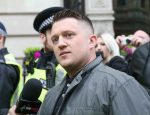 It's a win win situation… Tommy will carry his liberty based message into the house of Brussel's fake parliament and make life entirely…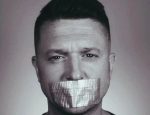 The very essence of election interference… But the jackasses at Twitter still allow the Jew-hating demagogue Louis Farrakhan's account to remain unmolested.  Gateway…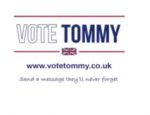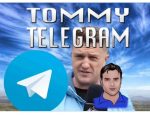 More here at Brian's website.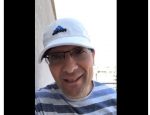 Tommy Robinson on Telegram //t.co/1kAEdD8Zqk latest censorship news. //t.co/UvJr4d5L45 — 🇮🇱Dr Brian of London (@brianoflondon) April 5, 2019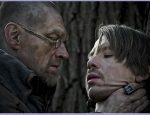 Remove us, and we'll only get stronger…  Join Tommy on Telegram here.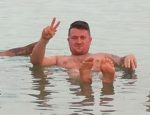 What does comes up in the search window at YT is ever single negative video about Tommy by the enemedia…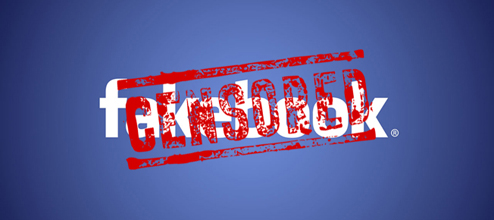 All I did was post a factual account of what transpired… 1.) It involved Tommy Robinson reporting for Rebel Media. 2.) It's true that…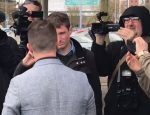 Soon finding out the judge's decision… Robinson will appeal He has confirmed he will appeal the judge's ruling, which he has seven days to…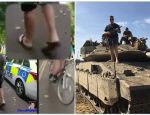 Proof that Tommy was NOT a risk, the man was wearing flip-flops, just like he did during his tour of Israel that I participated…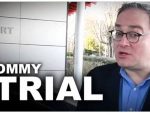 Ezra Levant 🍁 @ezralevant · 1m Cobbett is done. Court is adjourned until 10:30 a.m. tomorrow morning. Ezra Levant 🍁 @ezralevant · Hopefully this…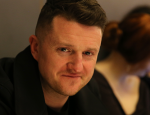 It would, in fact, be highly amusing to see… Delingpole: Tommy Robinson has announced that he wants to stand for parliament — either in…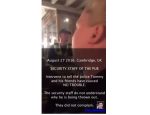 Go get em…!  It is about this outrage when a couple of police officers spotted Tommy and his family on an…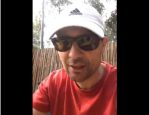 Butthurt Islamonazi pedophiles' feelings might be offended by this podcast…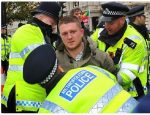 It's designed to mentally wear a person down…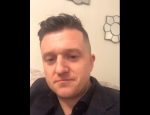 They do not like getting a taste of their own medicine. In this case, unlike what Stuchbery did, the actual party in question is…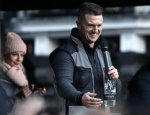 Thanks Brian for putting this together…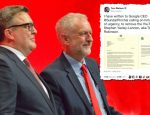 Go get em, brother..! Jew hating UK Labour Party's direct attack on Tommy Robinson and freedom of speech On Friday the UK Labour…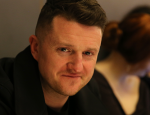 Exciting times me thinks… Visiting Finland, British Islam critic Tommy Robinson banned on social media – next in line for UKIP leadership? …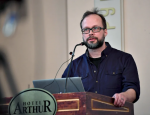 Prolific Finnish blogger Kumitonttu states to the TT: "Though Tommy Robinson wasn't able to participate in the event he was invited to, his mere…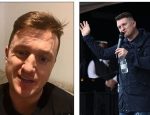 I will be updating this post during the course of the day. Stay tuned. This post is a continuation from yesterday's posting…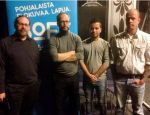 Full-fledged dhimmitude… According to the Reinikka, YLE has asked him to remove 'Islam-critical' discussion from the documentary. On Friday's planned debut, he plans…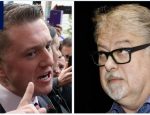 The Hell-slinging Sanomat in today's edition of the paper takes a swing at the organizers of tomorrow's screening of the documentary, Seinäjöen arabikevät… …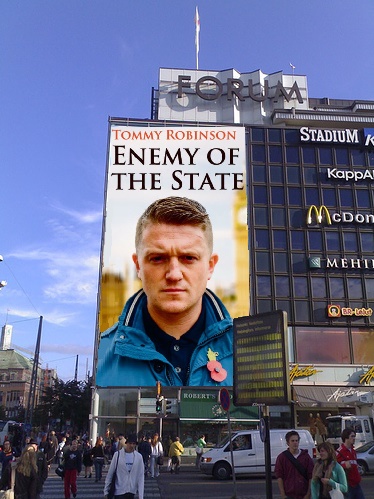 I posted earlier on Tommy's upcoming arrival: The fresh documentary film "Seinäjoki Arab Spring" tells about the refugee crisis through three different perspectives. In the…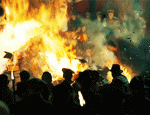 The Long Knives are really out in full… The totalitarians are flexing their muscles right now folks, the social media giants and online…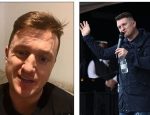 If there were a reliable media, they would be describing the people who operate these social media platforms as totalitarians… Organized hate of…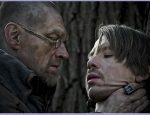 This is where we are now, social media is ruled by the totalitarian mindset and they'll stop at nothing in trying to silence people…