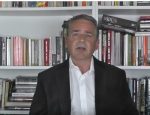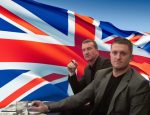 I repost this piece in its entirety… More horrifying is the supine manner in which this grotesque act of totalitarianism was received by…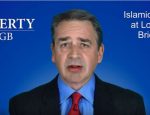 In the wake of the Islamic attack at London Bridge, Paul Weston attacks the traitor class and enumerates the steps needed to neutralise Islamic terrorism.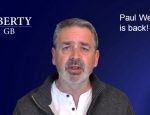 So sorry Paul to hear about your loss.
Listen to the entire segment, it's a classic example of a hostile interview.  (This is not a quote, but basically how Abell conducted himself) "Hey…
Heroes……… Muhammed Suleman Khan: ""There are thousand like me who are in hiding… Why is that happening in the western countries, in Britain?" he asked.…
Paul Weston: We are in a civilizational struggle in Europe and people understand this……..! […] Let's hear it from you disgusting communist Left! Let's hear…
Three Cheers for the UK's Counter-Jihad Trinity! I am proud to have met (on many occasions), and know personally two of these three patriots, Paul…
Hero, legend. The invitation of Paul Weston to speak by the organizers of the upcoming mo-toon event in the UK, has raised major flak, with…
Paul is a patriotic hero. Asked for his view of George Galloway and Russell Brand, due to lead a counter-demonstration in Newcastle, Paul Weston called…
History books will have to mention brave men such as Paul who stood in the breach while the rest simply looked on. PAUL WESTON: "WE…
Liberty GB: "FRANCE IS NOT UNIFIED, PRESIDENT HOLLANDE" – PAUL WESTON ON THE CHARLIE HEBDO ATTACK Published on Tuesday, 13 January 2015 00:37 Written by…
The video was taken outside Salisbury Cathedral (home to the Magna Carta). H/T: Baron Bodissey Published on Dec 15, 2014 Liberty GB Chairman Paul Weston…
The Left aligned itself with Hitler then, and with the Islamonazis now. H/T: Baron Bodissey
It's because of Islam 101. Full stop.
When taking over another's country is never a good thing. In an age where white Europeans filled the shores of lands not their own,…
In the no longer Great Britain. Realizing how stupid they would look in prosecuting this incredible man (my friend) and embarrass themselves in the…
Churchill, Hitler and Islam Posted on May 2, 2014 by Baron Bodissey If you appreciate this essay by Fjordman, please consider making a donation to him, using the…
ICLA goes into the big times! Dutch Foreign Minister Quizzed Over Matters Raised By ICLA Victims of Sharia Project By ICLA Admin • on May 1,…
This is Dr. Bill Warner's reaction to the Paul Weston arrest. H/T: Vlad
Steam gathering…. ICLA: Paul Weston – Victim of Sharia: Arrested For Quoting Winston Churchill Arrested for quoting Winston Churchill: European election candidate accused of religious…