He befriends anti-semites, surrounds himself with anti-Israel types and we're led to believe that he has Israel's back? Not in a million years.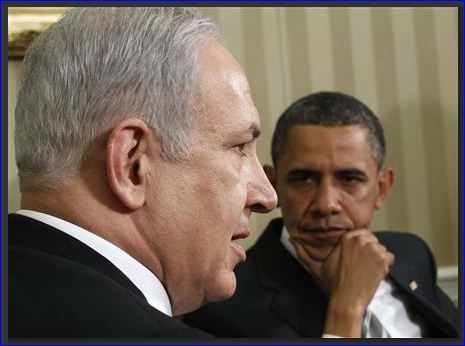 Never mind the fact that the overwhelming majority of Israel support in the US comes from the Christian community, but it's the "Jewish Power" bubble that supposedly burst. If that's not anti-Jewish then nothing is. The Democrats under Obama have fallen over the cliff.
Ex-Obama official: 'Jewish power bubble' has popped
Former aide to Kerry uses offensive language in portraying rocky Obama-Netanyahu relationship.
By Arutz Sheva staff First Publish: 11/9/2015, 3:02 PM
A former aide to US Secretary of State, John Kerry, used unusual – some might say, offensive – language, to describe Jewish influence in Washington.
Laura Blumenfeld, one of three Jewish former aides involved in Kerry's failed peace negotiations, spoke on a panel at the Jewish Federation of North America's General Assembly, which began Sunday.
According to Haaretz, Blumenfeld – who served as Senior Policy Advisor on Kerry's Israeli-Palestinian Negotiations team from October 2013 to February 2015 – was asked about tension between the White House and Prime Minister Binyamin Netanyahu in recent years.
"There were a lot of days we spent bickering with the Israelis over what they were saying about us and what they were doing to them. I think it is part of a larger phenomenon and ties into the Jewish community," Blumenfeld reportedly explained. "As Jews acquire more and more political power, it became almost like a housing bubble or a real estate bubble. There's almost been a Jewish bubble and I think we saw it pop over the summer. "