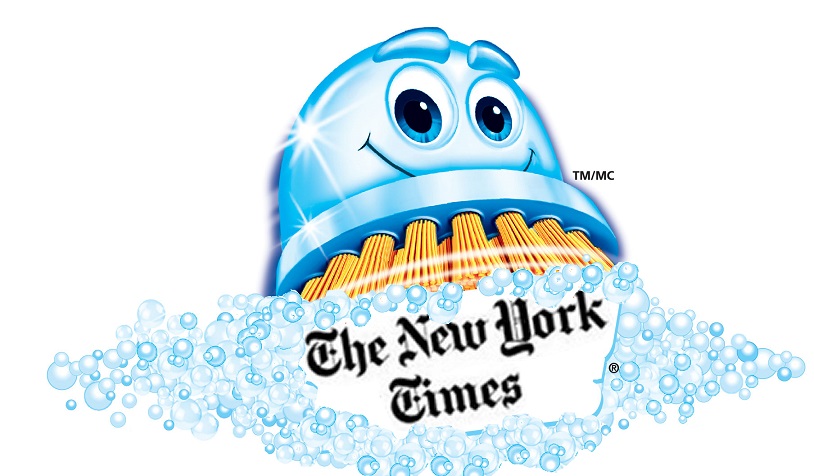 New York Times Reports On Muslim Proselytizing During Charlie Hebdo Attack, Then Deletes It
When Islamic terrorists expressly tell their victims why they're being attacked, our mainstream media will do anything to cover it up. They'll change the subject, they'll blame the victims… they'll even stealth-edit* their own copy.
Here's the latest example of the New York Times censoring itself to avoid offending Muslims after an act of Islamic terror. This morning, BenK at Ace of Spades quoted an NYT story by Liz Alderman titled "Survivors Retrace a Scene of Horror at Charlie Hebdo." Take note of these two paragraphs from that story:
Sigolène Vinson, a freelancer who had decided to come in that morning to take part in the meeting, thought she would be killed when one of the men approached her.
Instead, she told French news media, the man said, "I'm not going to kill you because you're a woman, we don't kill women, but you must convert to Islam, read the Quran and cover yourself," she recalled.
Now the NYT's scrubbed out version:
"Don't be afraid, calm down, I won't kill you," the gunman told her in a steady voice, with a calm look in his eyes, she recalled. "You are a woman. But think about what you're doing. It's not right."