Like I have stated before on prior occasions, Islamic canonical Jew hatred has been around for over 1400 years, and in many areas, it dovetails with it's European/Western variant derived from classic Christian understanding if its ancient texts. That said, Islamic texts make it brutally clear of its enmity with the Jews, which of course predates the rise of Nazi Germany.
What I fear is happening inside Europe, is the supercharging of these classic Christian Europe anti-Jew tropes by already antisemitic Muslim settlers who find a kindred spirit with some on the Left and Right of the socialist aisle. What we are witnessing in an identity politics/group rights /statist (divide & rule) driven Europe, is the choosing of Muslims over that of Jews (and over other discriminated minorities as well) which has led to a staring at the problem through visibly shaking fingers.
NOTE: This is a much extended version of Dr.Gerstenfled's article on Israel and ISIS, that was first published in the Jerusalem Post and republished here with the author's consent.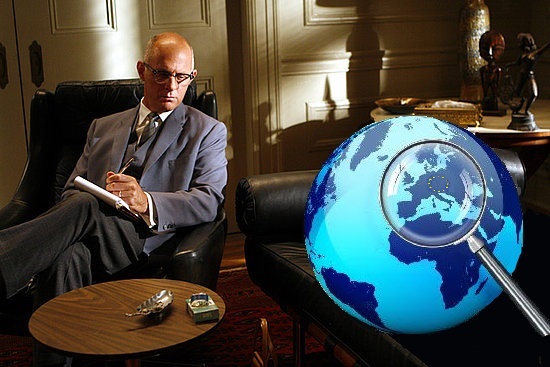 ISRAEL AND ISIS, THE GENESIS OF A NEW ANTI-SEMITIC MOTIF
Manfred Gerstenfeld and Leah Hagelberg
The libel that Jews are absolute evil is the core accusation of anti-Semitism for close to two thousand years. Since 2014, the Islamic State, the cruelest of the major Muslim terror groups, has started to replace Nazism as the symbol of absolute evil. The genocide by the Germans and their allies is many decades ago, while ISIS murders brutally today. In line with the tradition of anti-Semitism, a wave of accusations associating Israel with ISIS has rapidly sprung up.
This defamation has a number of variations including that Israel has helped to create ISIS, Israel is behind ISIS, Israel is comparable to ISIS, and Israel is the reason for ISIS. The short time during which the image of ISIS has developed in the public domain enables us to follow closely the genesis of a new version of the old core calumny that Israel is absolute evil. Most, but far from the only, promoters of this hate come from the Muslim world, the extreme left and the extreme right.
Some of the earliest propagators of the new hate motif were Iranian. Its Islamic Republic News Agency, published a story accusing America of mounting its offensive against ISIS as a means of destabilizing the region to protect Israel. This story cited a supposed interview with Edward Snowden that a U.S., British, and Israeli plot to destabilize the Middle East, code-named Hornet's Nest, was the force behind the creation of ISIS.1 Another rumor attributed to Snowden, but which he has claimed is a hoax, is the one that IS leader Al Baghdadi is really a Jewish Mossad Agent named Elliot Shimon or Simon Elliot.2
In June of 2014, shortly before ISIS proclaimed itself a caliphate, Iranian Army Chief of Staff Gen Hassan Firouzabadi stated, "ISIS is Israel's cover up for distancing the revolutionary forces from Israeli borders and creating a margin of security for the Zionists."3 Iranian Deputy Minister Hossein Amir Abdollahian claimed in November 2014 that Israel helped to create ISIS.4
Another Muslim group to jump on the bandwagon was The World Association for Al-Azhar Graduates, an umbrella organization for scholars connected to Al-Azhar University. It is the leading academic institution of Egypt, a country which is at peace with Israel. In June 2014 this association published a statement on its website claiming that ISIS and other extremist groups were "[a] Jewish product under various names that change every now and then." The statement also quoted the head of the association's Pakistani chapter Sheik Sahab Zadeh Aziz, who said, "the terrorist organization ISIS is a Zionist plot which aims to murder Muslims, shed their blood, and rape [their] women and girls."5
Ayatollah Sayed Mortada Al-Qazwini, a popular Shia cleric in Iraq gave a sermon in summer 2014 declaring ISIS a "Jewish Israeli organization, established to tear apart the land of Muslims."6 In February 2015 Sudanese President Omar al-Bashir – wanted by the International Criminal Court on charges of genocide – referred to ISIS and Boko Haram: "I said CIA and the Mossad stand behind these organizations. There is no Muslim who would carry out such acts."7 Al Jazeera's Arabic website, published in August 2015 an article claiming that Israel was behind ISIS.8