Dr.Gerstenfeld's latest article was published today in Israel National News, and republished here with the author's consent.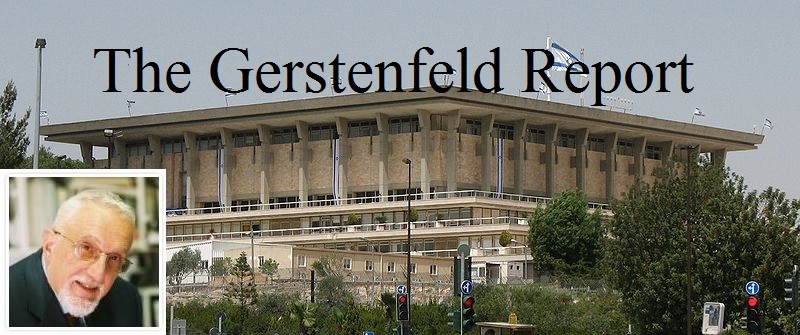 Netanyahu's rise in the Public View since the 2015 Election
Netanyahu's success versus Herzog's failure: From a 1% lead over Herzog before the elections, Netanyahu now leads him by 31%
Manfred Gerstenfeld
One year has now passed since the last Knesset elections. Several polls have been published recently which engaged with the Israeli public on issues such as the popularity of possible candidates for Prime Minister, voting regrets in last year's elections and anticipated votes for each party if new elections were to be conducted at the present time.1
A review of the now largely forgotten electoral campaign for the 20th Knesset is useful, both in order to gain perspective on the current political situation, and also to highlight the significant change in Netanyahu's ranking in the public view over the last year.
The 2015 elections ended with the Likud, under Netanyahu's leadership, gaining 30 seats and the main opposition, the Zionist Union, gaining 24 seats. That the Likud would win however was not even clear from the exit polls on election day.
The early elections were called after Netanyahu fired Yair Lapid and Tzipi Livni, respectively Finance Minister/Yesh Atid party leader, and Justice Minister/Hatnuah party leader, at the beginning of December 2014. Netanyahu claimed that Lapid and Livni had conspired to overthrow him by attempting to form an alternative government together with some of the opposition parties.2