Lies about the founding of the modern state of Israel need to be debunked time and again, and as often as they are manifested.
The truth be told, Jewish development of the land purchased from Turkish landowners, created an economic boon for the region, and acted as a magnet for Arab/Muslim migration to the area. There are just as many Arab migrants to the Palestine region at the turn of the century, as there were Jewish ones.
NOTE: This article Dr.Manfred Gerstenfeld wrote with Jamie Berk on "False Moral Equivalence: Zionism Equals Colonialism and Imperialism" which was published in Israel National News. This is republished here with the author's consent.
"The Zionist project of colonization worked in a markedly different manner. Rather than arrive as zero-sum military victors, the Zionists arrived as positive-sum neighbors. Granted they had no ability to conquer, and granted they built up their defenses against predatory attacks from both Arabs and Bedouin inhabitants of the land, but they nonetheless made peace with most of those who dwelled there by offering the benefits of civil society: hard productive work made everyone better off."
False Moral Equivalence: Zionism Equals Colonialism and Imperialism
By Manfred Gerstenfeld and Jamie Berk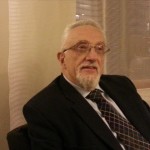 For centuries Christianity promoted the idea that Jews were the epitome of absolute evil, because they supposedly were responsible for the murder of Jesus. With increasing secularization, perceptions of all-encompassing malevolence gradually changed, together with the purported role of Jews in that characterization. For the self-styled superhuman Nazis, Jews were by definition subhuman, vermin and bacteria, the ultimate Nazi version of absolute evil. Nazism in turn became the benchmark for demonic behavior after the Second World War.
Nowadays, the West fixates on Israel in its characterization of absolute evil. French linguist Georges-Elia Sarfati summed this up saying that the equivalences used against Israel "attach the four major negative characteristics of Western history in the last century – Nazism, racism, colonialism and imperialism – to the State of Israel. They relate to a collective memory and are easily memorized."1
All four false equivalences have been used by the Palestinians and their allies as part of their total anti-Israeli war. Israel has been demonized and labelled a Nazi, racist, colonialist and imperialist state. This comparison is a false equivalence that undermines Israel's right to exist.
The claim that Zionism and Israel are inherently imperialist, representing a colonial power in the Middle East, is largely present in the world of intellectuals and academics.
A new academic discipline, post-colonial studies, suggests that current trends in former colonies be viewed through the lens of their colonial legacy, in particular in terms of the power structures and Western influence on these nations. A distorted version of this discipline however includes the false claims regarding Zionism and Israel's imperialist and colonialist nature within its sphere of investigation. In practice, much of modern postcolonial studies is built on the warped concept of the discipline presented in Edward Said's book Orientalism. He argues that nearly all Western influence on the developing world has been negative and destructive, with Western colonizers imposing their culture and attitudes on colonized populations while treating them like primitive peoples.2
Proponents of the distorted version draw a parallel between the Palestinians and indigenous people of color colonized by Westerners for centuries. These hate mongers argue that Zionism justifies the colonization of people of color in their own land by white people, who then rule the entire population and exploit their resources.