Having spent all their cash on welfare tourists, they have no money to protect the civil society. Brilliant!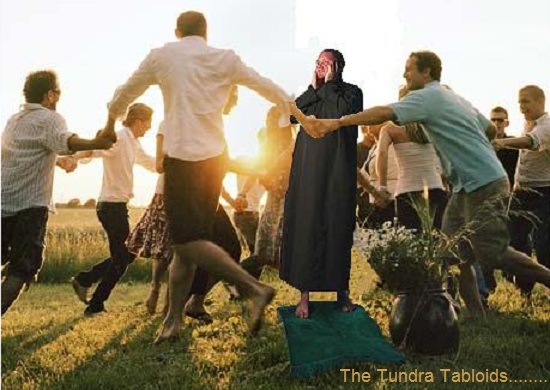 "It feels like being sent out on a lion hunt with a pea-shooter and a jumpsuit made out of zebra meat," he added.
Police: we can't protect Sweden from terrorists
Swedish police guarding the government building in Stockholm. Photo: Fredrik Sandberg/TT
Published: 27 Nov 2015 07:33 GMT+01:00
Officers filed the reports after Sweden's security police Säpo put the country on 'high' (our 'four') alert for a terror attack for the first time in history (the second-highest on a five-point scale where 'five' is 'very high') after launching a nationwide manhunt for an alleged terrorist.
The 22-year-old terror suspect was cleared of all suspicion just days later and the investigation was dropped. However, Sweden's terror threat alert has remained at level 'high' with police presence stepped up across the country since.
But in the wake of the Paris attacks, officers themselves fear they have neither the protective gear nor the weapons needed to fight any potential terrorists if they launched an assault on Swedish soil.
"We are sent out without adequate weapons, only a nine millimetre service pistol. We are also told that there may not be enough protective vests and ballistic helmets," wrote one police officer, named only as 'Christian', in an internal incident report written between November 18th and 20th, and seen by investigative news agency Siren.