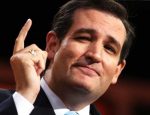 Liars and damnable liars…
The Left simply invents "facts" to support their ideological world view. The inconvenient truth is, the Castro regime's atrocities were the price for horrific healthcare…
The real goal of the marxists is single payer, hence the disaster of Obamacare…. It was never meant for the "middle class" (actually middle income…
Giving up a little bit of liberty for a little bit of security is fool's errand. Finland is circling the drain economically as it borrows…
These people are contemptible…..
Socialized medicine….. If not for big government/statism, just think of all the innovations, advancements in medicine and reduced costs due to free market principles that…
The reason for the lack of family doctors, is socialized medicine. Full stop. But they're not going to admit that, no, not in any way, shape or…
Socialism, no matter where it's tried, is a failure. I don't want to hear about how the US health system failed, hence the need for…
A term for your healthcare predicament, you've been "Grubered". Every time you run into a major speed bump in your healthcare policy, just think…
Think about it my fellow Americans, think about it very hard.  There is actually a legal requirement stipulating that patients should not be forced…
End the EU. Finland's health care situation is already big government (socialist) based, long lines forces many to opt for private care, in effect,…
Game on, support these patriots! April 05, 2014, 05:30 pm Tea Party challenger threatens to 'kill' O-Care By Tim Devaney The Tea Party candidate who…
The planners plan, and the schemers scheme, and yet utopia will always fail to materialize. Increased bureaucracy? The opposition Finns Party is concerned about…
Socialism always fails to live up to its utopian promises. As Obamabots and the Democrat party (helped along by RINOs from the formerly conservative…
Absolutely correct. Via Real Clear Politics
Pure doofus. It shows what kind of age we live in (unparalleled mediocrity), that a buffoon like Paul Krugman, now to be known here…
The more people wake up to the reality of it, in time, the better.
I think he's hit the nail on the head. Top down, centralized, authoritative government demanding that you purchase a product, a badly designed product…
h/t: Ram Lubranicki via Jean Longhurst Sylvester
His fellow Republicans refusing to back him are by default supporting the funding of Obamacare, that thought should be branded on every American's thinking…
One step at a time to build a movement, in order to crush the socialists' policies and agenda.
She's right, Ted is right, keep blasting away at Obamacare. Then there are those sounding like surrender monkeys, as in Sen.Rand Paul, who said…
Throw this Heckle, of the other side of Jeckle from power within the GOP leadership, enough is enough! Call your state congressman people, tell them…
It's a highly appropriate response, since Obamacare is highly alien anti-American policy. H/T: Weasel Zippers
The truth is, Karl Rove knows his arguments for "allowing Obamacare to die on the vine" have the consistency of helium, so he wouldn't…
The stupidity has spread to Finland as well. Undocumented immigrants indeed. Bull crap. They're illegal aliens, having violated OUR rights by being in Finland…