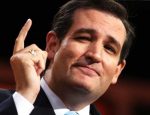 Liars and damnable liars…
The Left simply invents "facts" to support their ideological world view. The inconvenient truth is, the Castro regime's atrocities were the price for horrific healthcare…
The real goal of the marxists is single payer, hence the disaster of Obamacare…. It was never meant for the "middle class" (actually middle income…
Giving up a little bit of liberty for a little bit of security is fool's errand. Finland is circling the drain economically as it borrows…
These people are contemptible…..
Socialized medicine….. If not for big government/statism, just think of all the innovations, advancements in medicine and reduced costs due to free market principles that…
The reason for the lack of family doctors, is socialized medicine. Full stop. But they're not going to admit that, no, not in any way, shape or…
Socialism, no matter where it's tried, is a failure. I don't want to hear about how the US health system failed, hence the need for…
A term for your healthcare predicament, you've been "Grubered". Every time you run into a major speed bump in your healthcare policy, just think…
Think about it my fellow Americans, think about it very hard.  There is actually a legal requirement stipulating that patients should not be forced…
End the EU. Finland's health care situation is already big government (socialist) based, long lines forces many to opt for private care, in effect,…
Game on, support these patriots! April 05, 2014, 05:30 pm Tea Party challenger threatens to 'kill' O-Care By Tim Devaney The Tea Party candidate who…
The planners plan, and the schemers scheme, and yet utopia will always fail to materialize. Increased bureaucracy? The opposition Finns Party is concerned about…
Socialism always fails to live up to its utopian promises. As Obamabots and the Democrat party (helped along by RINOs from the formerly conservative…
Absolutely correct. Via Real Clear Politics
Pure doofus. It shows what kind of age we live in (unparalleled mediocrity), that a buffoon like Paul Krugman, now to be known here…
The more people wake up to the reality of it, in time, the better.
I think he's hit the nail on the head. Top down, centralized, authoritative government demanding that you purchase a product, a badly designed product…
h/t: Ram Lubranicki via Jean Longhurst Sylvester
His fellow Republicans refusing to back him are by default supporting the funding of Obamacare, that thought should be branded on every American's thinking…
One step at a time to build a movement, in order to crush the socialists' policies and agenda.
She's right, Ted is right, keep blasting away at Obamacare. Then there are those sounding like surrender monkeys, as in Sen.Rand Paul, who said…
Throw this Heckle, of the other side of Jeckle from power within the GOP leadership, enough is enough! Call your state congressman people, tell them…
It's a highly appropriate response, since Obamacare is highly alien anti-American policy. H/T: Weasel Zippers
The truth is, Karl Rove knows his arguments for "allowing Obamacare to die on the vine" have the consistency of helium, so he wouldn't…
The stupidity has spread to Finland as well. Undocumented immigrants indeed. Bull crap. They're illegal aliens, having violated OUR rights by being in Finland…
When the layers of this onion is peeled away, piece at a time, it becomes amazingly clear just how much of an economy crushing, budget…
The truth about Obamacare was well known in advance of this report. The massive amount of debt already accumulated is so massive, that the thought of…
We warned, many of you didn't listen. We warned, warned and warned again, but the public, at least 52-53% of them refused to heed…
Epic fail. All big government (statist), top down run big entitlement programs are a massive failure in waiting. H/T: Always Watching More here.
Utopia, no matter where it's tried…..fails. Simply put, no one wants to foot the bill of someone else, let alone the fact that they…
It's not like we didn't warn about it. Rationing Begins: States Limiting Drug Prescriptions for Medicaid Patients (CNSNews.com) – Sixteen states have set a limit on the…
A disaster in the making if not repealed. CBO: Obamacare levies $1 trillion in new taxes President Obama's health care law raises taxes by $1…
Everything about Obamacare is a ruse. NOTE: Radio talk host, Mark Levin, read off a number of IRS statues in Obamacare a few days…
Repeal the entire thing and encourage the free market to step up to the plate and congress to scale itself back. EXCLUSIVE – PAUL…
The man will say and do just about anything in order to advance himself and his ideology.
Pay attention folks, at those who are interested. Mark Levin dissects the verdict, and spells it out as only he can. Click here. Mark…
Interestingly they never mention the rights of the taxpayers. Of course they want illegals to have healthcare, because redistributing the legal taxpaying citizens' wealth is their top…
Read also: WRONG, WRONG, WRONG: THE SUPREME COURT'S WORST DECISION SINCE KELO Via:  The Free Beacon:
He should be, What the chief justice did was to invert the intentions of founding fathers in one of the worst convoluted opinions in…
This is what I feared. AMERITOPIA In spite of the Republicans repealing this legislation in the next congress, it opens the door for future…
Gee, and the MSM never knew about this, now did they? More hanging around with known hard leftist radicals, Obama tried to push his…
Worse still is the thought that someone at SCOTUS, might have tipped him off, an impeachable offense. Big time supporter of the Obamanation's socialized…
Not such a rosy display by the Hugo Chavez of 1600 Pennsylvania Ave. Obama 'confident' Supreme Court will uphold his healthcare reform law By Jonathan…
I agree MALKIN: GINSBURG COACHED PRO-OBAMACARE LAWYER
Originalist justices realize that congress and the executive seeks to regulate people, not just commerce, the end result is the Obama socialist express being…
No matter where it's tried, utopia doesn't work. This is the kicker, even during the best of times when the utopian healthcare system is…
The mind of a leftist is a terrible thing not to waste. Democrat party platform 101: Never consult the U.S. Constitution on any legislation…