Sweden gets slapped……again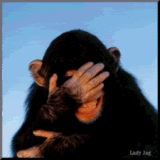 There should also be a Swedish-Finnish war of words going on over Sweden's funneling muslim settlers into their former colony but that's just not just not happening. Yes, there was an initial diplomatic row, but it soon faded from the front pages.
"Every country has chosen its own course within the refugee area. They have chosen theirs and now they must deal with it as they'd wish," Jensen told TV2 News.

"We know that there are some countries that are looking to Denmark and we know that Sweden has also looked to Denmark to find inspiration. That is probably the best help we can give them," Jensen said.
Sweden and Denmark in refugee war of words
Refugees wait at Malmö station in southern Sweden after crossing the border from Denmark. Photo: Ola Torkelsson/TT
Published: 06 Nov 2015 11:45 GMT+01:00
UPDATED: Sweden's declaration that it can no longer guarantee refugees a roof over their heads has sparked a back-and-forth debate between Danish and Swedish ministers.
With Sweden struggling to provide enough beds for the record number of refugees crossing into the country, the country's migration minister on Thursday urged asylum seekers travelling from Germany or Denmark that they would not be guaranteed a safe place to sleep.
"The urgent problem today is that the number of asylum seekers is increasing faster than the number of accommodation places. Sweden today can no longer guarantee accommodation places," said Morgan Johansson at a press conference.
"Those coming to our borders may well be greeted by the news that we can not arrange accommodation. They may then decide to either arrange accommodation on their own or go back to Germany or Denmark," he said.
Johansson's comments did not go unnoticed in Denmark, where politicians have actively tried to keep the number of refugees down in contrast to Sweden's more open policy.
Danish Integration Minister Inger Støjberg reacted on Thursday evening by calling Johansson's comment "neither good nor appropriate".
"Sweden put itself in the situation it is in by carrying out extremely gentle immigration policies in every way. It's not a solution to start guiding refugees to other countries. One can hope that the Swedes are beginning to take a more realistic approach to the situation," he told Jyllands-Posten.
Støjberg rejected the notion that Denmark had essentially fuelled the influx of refugees to Sweden by letting them travel unhindered on the way to Sweden, rather than authorities registering them as they are supposed to under the EU's Dublin regulations.
"I know that Finland is receiving many asylum seekers who have travelled through Sweden. So the Swedish and the Danish way of registering asylum seekers are completely the same to my knowledge," she said.