The one who detonated the actual bomber's back pack that is.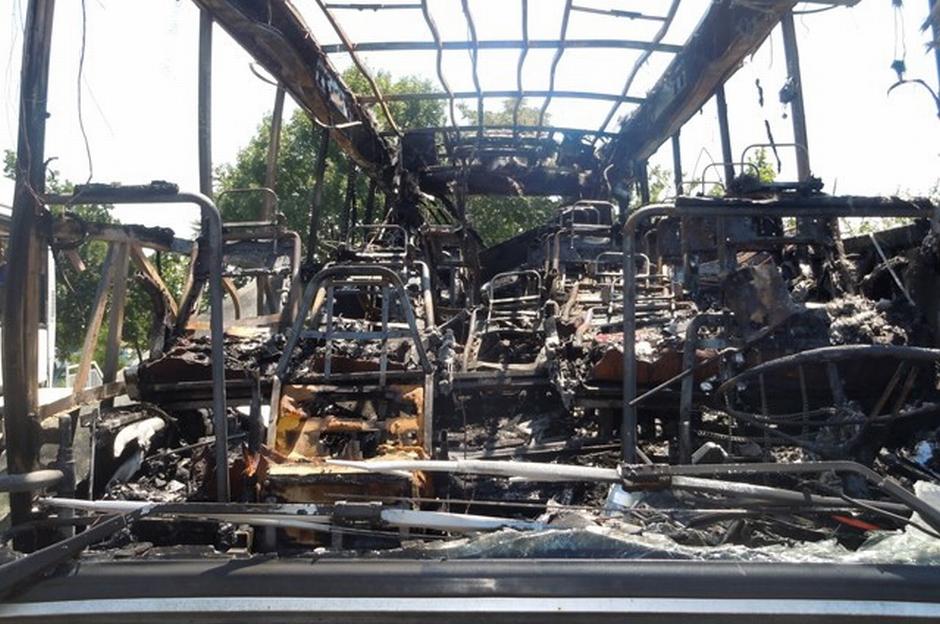 Bulgarian police recover DNA evidence of one of Burgas bombers
By BENJAMIN WEINTHAL
03/09/2014 15:05
Hezbollah operative who remotely detonated bomb in suicide bomber's backpack left hats, towel in hotel room which yield DNA evidence.
Meliad Farah and Hassan El Hajj Hassan, who are suspected of involvement in the Burgas bus bombing. Photo: Bulgaria Interior Ministry
Police in Bulgaria have found DNA believed to be from one of the perpetrators of the July 2012 terrorist attack on an Israeli tour bus there, in which Hezbollah is said to have been involved. Bulgarian media published the DNA results on Sunday.
The tourists had arrived in the Black Sea resort of Burgas on a charter flight from Israel and were already on the bus in the airport parking lot when a blast tore through the vehicle. Five Israelis and their Bulgarian driver were killed, and more than 30 Israelis were wounded, some of them severely.
The Bulgarian news outlets Pressa and Offnews reported Sunday on the new evidence implicating Canadi an-Lebane s e national Hassan El Hajj Hassan.
According to the reports, police located DNA from Hassan at a hotel in Nesebar, another Black Sea resort town.
Investigators believe he was responsible for the logistics of the attack. He arrived in Bulgaria on June 28, 2012, and it is believed that he activated the bomb by remote control on July 18.