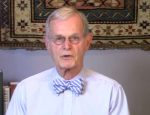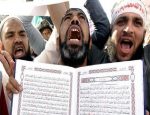 Islamization of the West with carte-blanch UN authorization… The UN pact encourages Islamic migration and will lead to annihilation of Western culture – Experts  By DR.…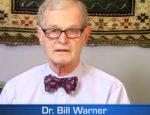 Useful stooges is what I call them…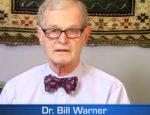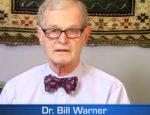 [soundcloud url="//api.soundcloud.com/tracks/311583380″ params="auto_play=false&hide_related=false&show_comments=true&show_user=true&show_reposts=false&visual=true" width="100%" height="450″ iframe="true" /]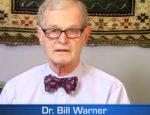 Published on Jul 12, 2016 The Tears of Jihad is a summary of the deaths caused by jihad against the Kafir for 1400 years. It…
Thank you Bill, you shall be remembered in the history books as a man with spine and forward thinking. LATEST NEWS FROM PEGIDA UK 27JAN…
 Bill Warner answers these questions: Reliable Hadith; How to push back against Islam; Difference between a Muslim and Islam; What is the Islamic chain of…
Breathtakingly honest, clear, and irrefutable.
The Golden Rule is like a cross to vampire Islam. Also, an interesting factoid on how the S.Africans during apartheid came to use the word…
Check Out Politics Conservative Podcasts at Blog Talk Radio with RFB Radio WOW on BlogTalkRadio
This is Dr. Bill Warner's reaction to the Paul Weston arrest. H/T: Vlad
Voices4voiceless.org Via: Robin Rosenblatt 
I hate Islam as much as I do the two socialisms of the radical Left, national and international versions (and any form of statism).…
Bill Warner sets him straight. The Rabbi, who remains anonymous, makes every mistake apologists for Islam are known to make, in the vain attempt…
The problem with Islamic fundamentalism, are the fundamentals of Islam. (Sam Harris) It pays every once in awhile to take a stroll down memory…
An excerpt from Bill Warner's lecture.
Thanks Cecilie for spurring me to republish this excellent video once again. Immerse yourself in it, dispels all the myths surrounding Rome's fall, the Dark…
Here it is again, the TT believes that everyone should have the opportunity of viewing this video. It's a must if you want to know…
Thanks to Vlad (pbuh) for Youtubing the following excerpt from a debate Ayaan Hirsi Ali participated with Douglad Murray, (both being on the same side)…
Thanks to Vlad for bringing this to TT's attention. The ideology of Islam has to be the most supremacist and degrading of others that the world has…
Arab language professor Jaakko Hämeen-Anttila Finland's foremost apologist for Islam Helsinki University professor,Jaakko Hameen-Anttila, happens to be the classic example of the quintessential academic that Bill…
Bill Warner, the director of the Center for the Study of Political Islam (CSPI) was interviewed on the Nick Vandergragt talk radio show, on CFRA…