---
Perfect example as to why Islam is not a "golden rule" faith as with Judaism and Christianity, no forgiveness…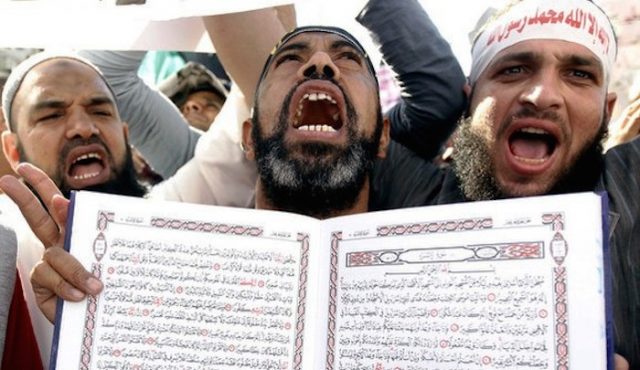 Muslim man 'devastated' after McDonald's served pork sausage breakfast muffin in error
UK Mirror-Fida Hussain, 49, is calling for compensation and an apology after the McDonald's drive-thru in Small Heath, Birmingham, mixed up order and gave him a pork sausage in error
After reading this story, I got a craving for a McMuffin. But seriously, how ridiculous is this? I can't tell you how many times I got an order at a fast food restaurant that was in error. I didn't sue because I was a woman. I'm so tired of the victim culture nowadays. Grow a pair people.
A practising Muslim was left 'devastated' after McDonald's served him a pork sausage breakfast muffin in error.
Fida Hussain, 49, had avoided eating pork his entire life in line with his faith but was shocked when staff mistakenly replaced his egg and cheese McMuffin with meat.
Now, the father-of-four is demanding an apology and compensation from the fast-food chain.
Mr Hussain, from Birmingham, buys breakfast from the drive-thru at McDonald's in Small Heath 'every other morning', comprising of a savoury muffin, hash brown and a coffee, Birmingham Live reports.
He said: "I trusted them. I was watching Judge Judy and bit into the McMuffin and knew instantly when I tasted it that it was meat.