---
This is what they do in Arab run towns in Israel. Don't pay their taxes, then blame Israel for lack of services…
Palestinians Steal Electricity, Then Blame Israel
| | |
| --- | --- |
| | |
Apparently, the Palestinians believe that they have a "right" to free electricity — even if that leads to the collapse of their own electric company.
This conviction is in keeping with the longstanding Palestinian perception that someone else — preferably Israel and Western donors, but basically anyone else — should pay their way in the world, particularly their electricity bills.
Palestinian officials are using the electricity issue to incite not only the international community against Israel, but also their own people. These officials are telling Palestinians that Israel is seeking to punish Palestinians for no good reason, and that their anger should be directed against Israel, not against the electricity thieves or the Palestinian leadership.
The controversy surrounding the unpaid electricity debts is yet another example of the Palestinians' unceasing search for ways to blame Israel for self-inflicted miseries. Instead of assuming responsibility for the electricity theft and unpaid bills and taking punitive measures against the offenders, the Palestinians are doing what they do best: trying their utmost to convince the world that it is all Israel's fault.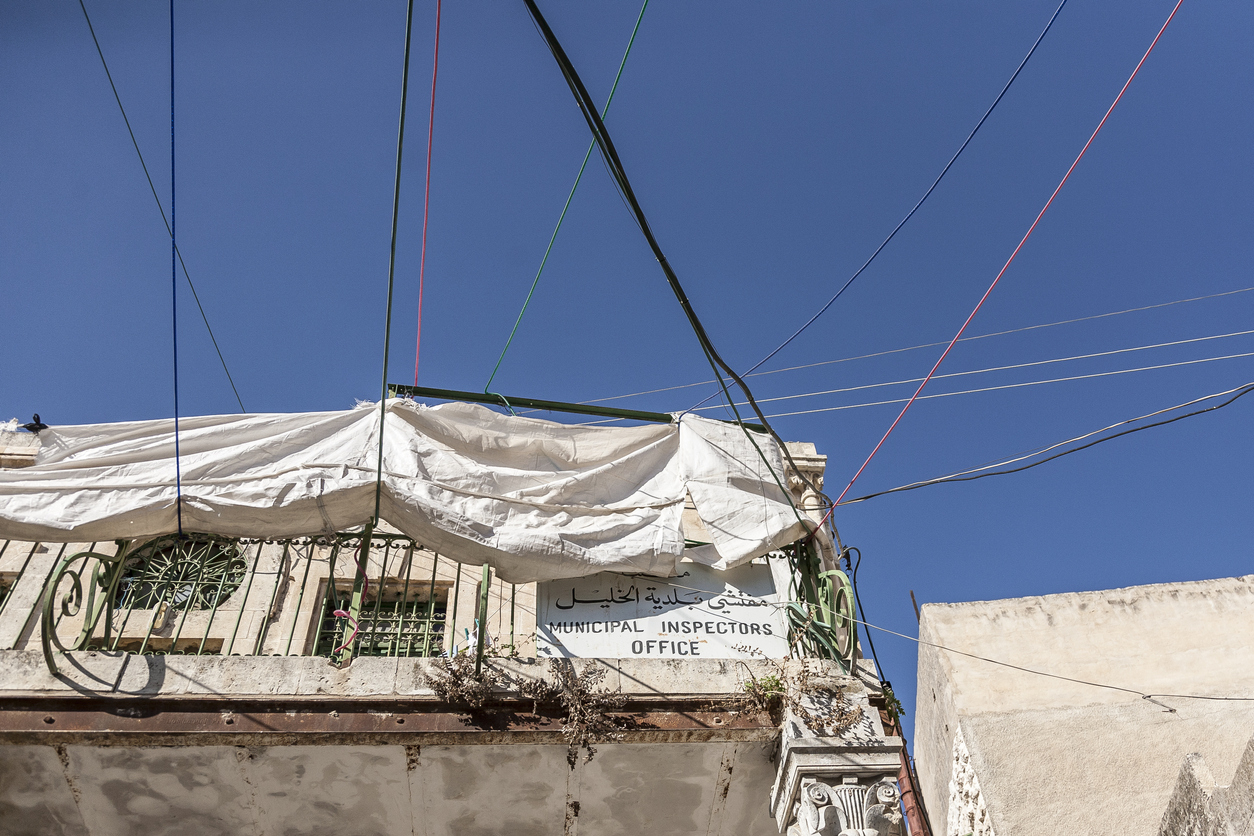 The Palestinians themselves admit that rampant theft of electricity and the widespread failure of Palestinians to pay their electric bills are the main reason behind the crisis of power cuts to some Palestinian villages and cities in the West Bank. Pictured: A web of illegal electrical connections surrounds the Municipal Inspector's office in Hebron. (Image source: iStock)
For a long time now, many Palestinians have refused to pay their bills to the Arab-owned Jerusalem District Electricity Company (JDEC).
Many other Palestinians, taking a more direct line of theft, have been stealing electrical power from their company, a crime punishable by fines and/or incarceration in any country that respects law and order. The thieves do so by directly hooking to the power line ("cable hooking") or tampering with electric meters.
The JDEC purchases electricity from the Israel Electric Corporation (IEC), the largest supplier of electrical power in Israel. However, because of the electricity theft and widespread non-payment of electrical bills, the JDEC has not been able to pay its debts to the Israeli supplier, IEC.