---
EU's deep state roars back…
Italy: Salvini Out, Migrants In
| | |
| --- | --- |
| | |
During just the past several weeks, the number of migrant arrivals to Italy has increased incrementally…. Many of the new arrivals are reaching Italy by using new people-smuggling routes that originate in Turkey.
The interior ministers from France, Germany, Italy and Malta met on September 23 in the Maltese capital, Valletta, where they agreed to a tentative proposal for shipwrecked migrants to be "voluntarily redistributed" throughout the European Union…. Similar proposals have failed in the past and there is no reason to believe this one will be different, largely because the concept of European solidarity is a myth. So far only six EU states have agreed to migrant redistribution: France, Germany, Greece, Italy, Malta and Spain.
NGOs such as Open Arms claim to be playing an invaluable humanitarian role in saving the lives of refugees and asylum seekers fleeing war and oppression in their home countries. Statistics show something else entirely.
Salvini has condemned the new government as one "produced by Paris and Berlin, born out of a fear of giving up power, without dignity and without ideals, with the wrong people in the wrong place."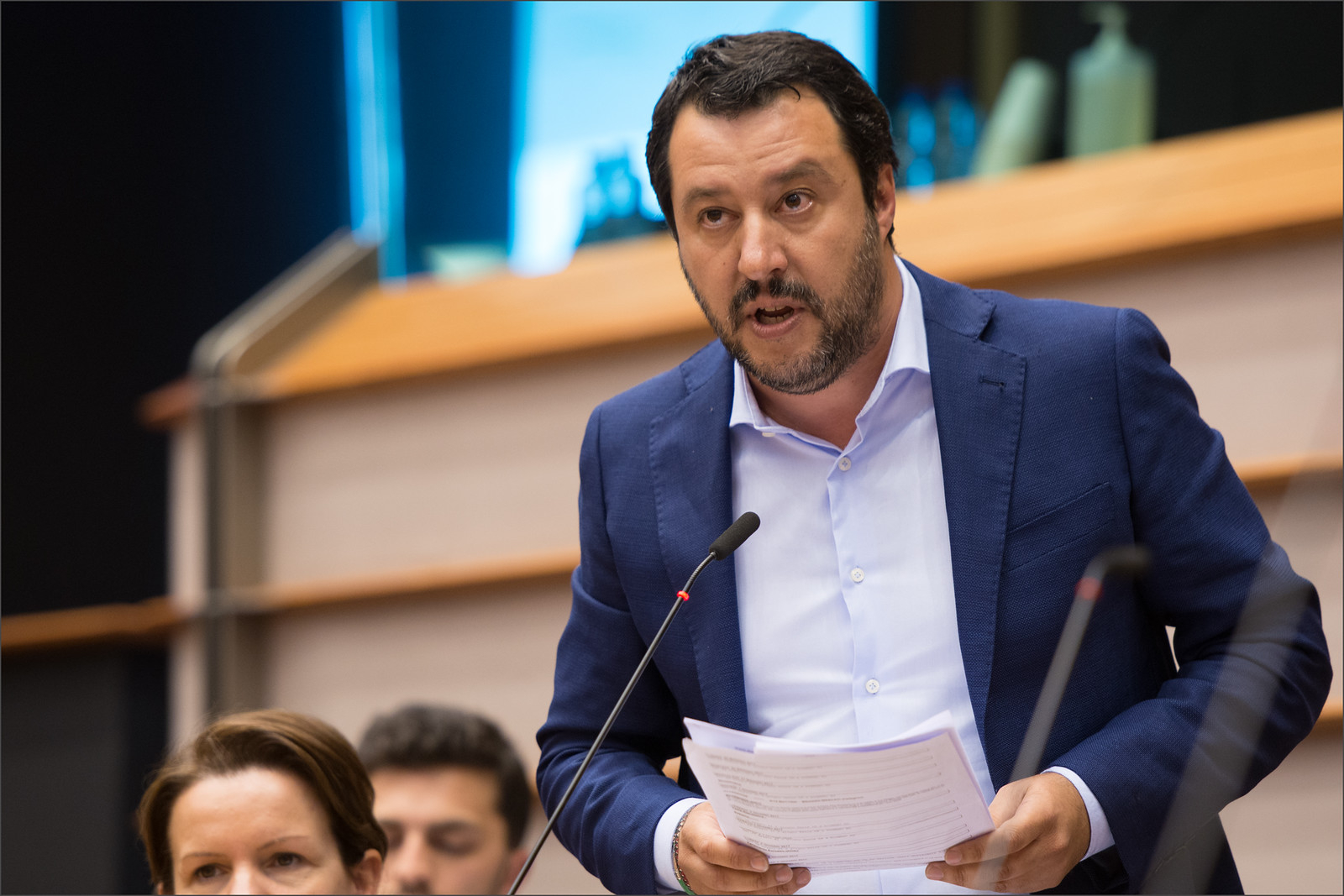 Italy's new government, which has pledged to reverse former Interior Minister Matteo Salvini's hardline approach to migration policy, appears to have triggered a new wave of mass migration from northern Africa. Pictured: Matteo Salvini. (Image source: European Parliament/Flickr)
Italy's new government, which has pledged to reverse former Interior Minister Matteo Salvini's hardline approach to migration policy, appears to have triggered a new wave of mass migration from northern Africa.
More than 1,400 migrants reached Italian shores since the new government took office on September 5, according to data compiled by the International Organization for Migration (IOM).
During just the past several weeks, the number of migrant arrivals to Italy has increased incrementally: 59 migrants arrived on September 6; 67 arrived on September 9; 121 arrived on September 14; 259 arrived on September 15; 275 arrived on September 18; and 475 arrived between September 19 and September 25, according to the IOM. Overall, the number of migrant arrivals in September 2019 is up by more than 100% over the number of arrivals in September 2018.
Many of the new arrivals are reaching Italy by using new people-smuggling routes that originate in Turkey. In recent weeks, at least five migrant boats have landed in Calabria, in the far south of Italy. On September 21, for instance, 58 migrants, all Pakistani males, reached the Calabrian port of Crotone.
More here.