---
Third week June 13-20, 2019
LIBERMAN RESHUFFLES THE CARDS
Manfred Gerstenfeld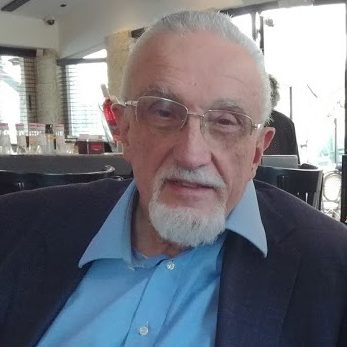 The main event of the third election campaign week was a radical departure from his previous position by the head of Israel Beiteinu, Avigdor Liberman. In the past he said that he would support a right-wing government. Liberman's new position is that he will force an emergency coalition between the Likud and Blue and White parties. This new position aims to exclude the ultra-orthodox parties from the government. Liberman also wishes to exclude the far right Otzma Yehudit party. Liberman also said that after the April elections he recommended to the President that the Likud form a government. Yet after the upcoming elections, he will recommend the party that receives the most mandates.
Blue and White has said that it will not serve in a Netanyahu government. This could mean that if the right cannot form a government without the support of Israel Beiteinu, Netanyahu cannot be prime minister.
The polls so far indicate that the right will not receive a majority without Israel Beiteinu. A poll carried out by the Ma'agar Mochot firm on June 14 found that if Blue and White replaced its current leader, former Chief of Staff Benny Gantz with another former Chief of Staff, Gabi Ashkenazi –number four on its list — it would become the biggest party. In this scenario, Blue and White would receive 35 seats and the Likud 33 seats. In that case, the right-wing ultra-orthodox block would only hold 54 seats, the center left Arab block would receive 57 seats and Israel Beiteinu 8 seats.
Newly appointed Justice Minister Amir Ohana (Likud) created an immediate scandal. On the day he was sworn in he said that not all Supreme Court decisions should be obeyed. Thus, Ohana was willing to limit court authority in certain cases without there being a law to do so.
Supreme Court Chief Justice Esther Hayut sharply reacted: "It must be viewed severely that the justice minister of the State of Israel, on his inauguration day, related to us his unprecedented and irresponsible legal outlook according to which not every court decision must be respected." Netanyahu rebuked Ohana weakly without mentioning him by name. He tweeted that court decisions are binding upon everyone.
Ohana was also criticized by Ayelet Shaked, his predecessor as minister of justice. She remarked that it was acceptable to criticize the court. Yet Ohana had gone too far. Shaked said, "Israel is a democracy and not an anarchy. That means the Israeli government and its citizens must obey the rulings of the Supreme Court even if they disagree with them."
On Monday June 17, Prime Minister Netanyahu appointed two MK's from the Union of Right-Wing Parties as ministers. MK Rabbi Rafi Peretz became Education Minister and MK Betzalel Smotrich was appointed Transportation Minister. Smotrich was also appointed to the ministerial committee for national security affairs. This committee makes decisions on matters of security and diplomacy. This includes operational decisions during times of war and conflict.
Smotrich said that the only way to restore security to the South was to reconquer the Gaza strip. The Jewish Home faction of the United Right Wing Parties (URWP) voted to keep the same electoral list headed by MK Rabbi Rafi Peretz.
The Ma'agar Mochot poll has also asked the right-wing religious public who should lead their united list. Thirty-four percent answered former Justice Minister Shaked, who is not observant. Far behind her were former Education Minister Naftali Bennett and Rabbi Peretz. Shaked has not yet confirmed that she will run in the upcoming elections, nor has she indicated, if she does run, with which party.
Labor MK Stav Shaffir challenged the two other candidates for the party's leadership, MK Amir Peretz and MK Itzik Shmuli to a debate. Peretz responded by inviting Shaffir and Shmuli for breakfast at his home in Sderot. He tweeted, "Let's save our energy for a fight against the right." Shaffir reacted that breakfast could wait while a deep discussion on plans to revive the party was urgent.
The Meretz party's convention voted to keep the primaries for its Knesset List within the 1,000 member convention and not open it to a vote by the party's 31,000 members. The motion to create two chair positions, one for a Jew, and one for an Arab, was defeated. The only two candidates for the leadership position are current chairwoman Tamar Zandberg and a former Meretz MK Nitzan Horowitz.
The leaders of the two Arab lists have met in order to discuss the possibility of running again as a block.
During the week deputy Minister of Foreign Affairs, Tzippi Hotovely (Likud), said that Israeli law should be applied to area C of the West Bank. Strategic Affairs Minister, Gilad Erdan, said that the international community should take immediate steps to oust Palestinian Authority Chairman, Mahmoud Abbas, to advance the diplomatic process with the Palestinians. He pointed out a statement by Abbas that if the Authority had only one cent he would pay it to the families of those who martyred themselves murdering Jews, and those in prison for committing acts of terror against Israeli civilians.
There were also developments not related to the elections campaign that yet may influence it. A rocket was launched from Gaza on June 13. The Iron Dome system failed to intercept it and the rocket hit a building in Sderot.
The Prime Minister's wife, Sara Netanyahu, was convicted of corruption. In an agreement with the prosecution, she confessed to the misuse of state funds. This confession resulted in a criminal record. The court ordered her to pay a fine of NIS 55,000. It is unclear whether this will influence the outcome of the election in any way.
Footnotes: