---
This is Dr.Gerstenfeld's newest article in the "sixth week of the Israeli election campaign." Republished here with the author's consent.
Sixth week of Election Campaign
GANTZ OPENS CAMPAIGN AND RISES IN POLLS
Manfred Gerstenfeld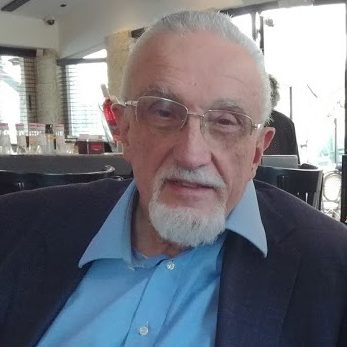 Two major events characterized the sixth week of the election campaign. The first was the major rise in the polls of the new Israel Resilience party led by former IDF Commander in Chief, Benny Gantz. Several polls found that if elections were held now, he would receive 20 seats or even more. These polls seem to indicate that Gantz is taking votes mainly from the disbanded Zionist Union. This grouping of Labor and Hatnua (The Movement) gained 24 seats in the previous election. Current polls give Labor five to six seats. Hatnua does not reach the entrance threshold.
Out of 119,000 eligible voters, 69,000 or over 58% voted. In 2014, 52% of the eligible Likud voters actually came to the ballot box.1
The latest polls indicate that Israel Resilience is also making inroads into Yair Lapid's Yesh Atid (There is a Future). A Ha'aretz poll published on February 4 gave Israel Resilience 22 seats, Yesh Atid 9 and Labor 5 seats.2 Reports say that former IDF Chief of Staff Gabi Ashkenazi is trying to mediate a merger between Israel Resilience and Yesh Atid.3 The deadline for realizing such a merger is 21 February when the lists of candidates have to be submitted to the Central Election Committee. Such a merger would probably see Gantz in first place and Lapid in second.
In view of the possibilities of the creation of a center-left block a poll was taken by Channel 12 regarding who should lead such a party. About half of those interviewed said 'none of the options' or 'don't know.' Gantz was at 33%, Lapid at 11%, Labor leader Avi Gabbai and Hatnua leader Tzipi Livni were each at 5%.4
The second major issue this week was the primaries for the list of candidates of the Likud which were held on February 5th. Two days before the primaries, Netanyahu attacked Gideon Sa'ar. Sa'ar who had been Minister of the Interior and Minister of Education had returned from a pause in political activities. Netanyahu said that several people in the party came to him saying that Sa'ar had told them that after the elections Netanyahu would be indicted and thus would not become Prime Minister.
According to Netanyahu Sa'ar asked for support if another Likud personality would have to form a government. Sa'ar responded that the Prime Minister chose to recycle the false tale he already told several months before. He said about Netanyahu: "He wants to hurt me in the primaries."5
The result of the primaries was that Knesset speaker, Yuli Edelstein, and Minister of Transportation, Yisrael Katz, came in close for first place. On the list of candidates this means the second and third place after Netanyahu. For the two places following, Minister of Public Security Gilad Erdan and Sa'ar were close. If Netanyahu has to resign these four are the main contenders to succeed him as leader of the Likud and its candidate to become Prime Minister.
Two newcomers were in the first ten of the list of candidates: Nir Barkat, former major of Jerusalem and retired Major General Yoav Galant who moved over from Kahlon's Kulanu party on whose behalf he has been Minister of Housing during the 20th Knesset.
Likud MK Benny Begin was not a candidate. A number of other sitting Likud MK's will not return in the 21st Knesset because they came in too low in the primaries. Among the best known are Minister of Communications Ayoob Kara, a Druze, and Oren Hazan, a source of regular controversy. With the exception of Netanyahu, all other returning Likud MK's are reported to support annexing part of the West Bank.6
After the departure of ministers Naftali Bennett and Ayelet Shaked to create the New Right party, the Jewish Home party remained leaderless. The party has now chosen former IDF Chief Rabbi, Rafi Peretz, to head its list.7
In the polls, there are various parties who barely pass the entrance threshold to the Knesset of 3.25%. In the coming weeks this may lead to the joining of the lists of some of these parties.
Polls indicate that the departure of the Taal party led by Ahmed Tibi of the Joint Arab List has led to an outcome that the remaining parties of the Joint List and Ta'al would each gain six seats. In the outgoing Knesset, the Joint List had 12 seats.
Knesset Member Jamal Zahalka is Chairman of the Balad party, one of the three remaining components of the Joint Arab List. He declared that Balad "is not part of the Israeli left, but it is an inseparable part of the Palestinian National Movement." He condemned Netanyahu as a war criminal.8 The gathering opened with the Palestinian National anthem and greetings were read from former MK Azmi Bishara who fled Israel in 2007 when he was investigated for allegedly spying for the Hezbollah terror organization.
There were also greetings from former MK Basel Gahttaz who is serving a prison sentence for smuggling contraband to Palestinian security prisoners in an Israeli jail. Balad does not support two states for two peoples, but a Palestinian state next to a state of all its citizens.
Next week on February 11, the primaries for Labor will take place.
Footnotes: 
4 //knessetjeremy.com/2019/02/03/channel-12-poll-33-gantz-shoud-lead-center-left-party-34-gantz-is-left-45-not-pleased-w-kahlon/
5 www.jpost.com/Israel-News/Netanyahu-slams-Saar-right-before-Likud-primary-579567
6 Tovah Lazaroff, "Reports: PM only Likud candidate not keen to annex West Bank", Jerusalem Post, 6 February 2019.
7 //hamodia.com/2019/02/03/former-idf-chief-rabbi-chosen-lead-jewish-home-party/