---
It greatly reminds me of what Danish criminal psychologist Nicolai Sennels suggested:

"We have made a significant tightening of immigration policy in Denmark"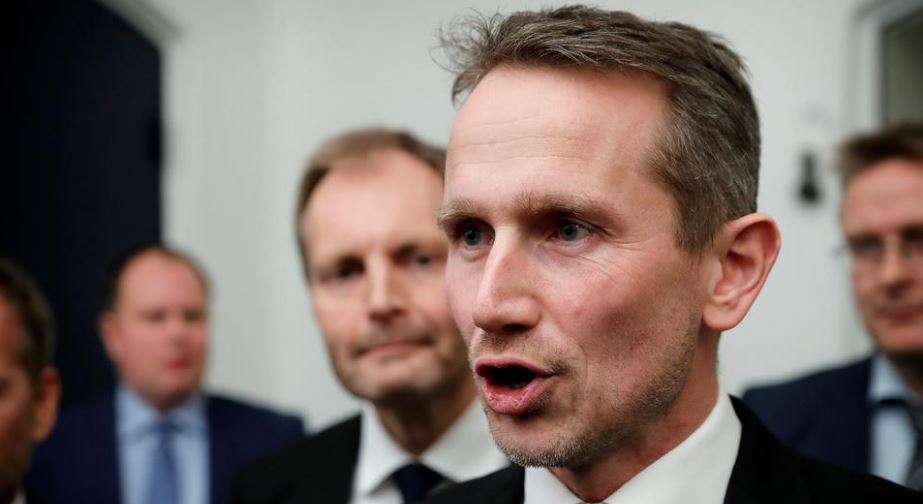 Finance Minister Kristian Jensen presented the government and the Danish People's Party's Finance Act for next year on Friday afternoon. A finance act, which among other things offers marked tightening of immigration policy and the closure of the rate pool.
It was a satisfied Kristian Jensen who came out of the door from the Ministry of Finance on Friday afternoon and presented the next year's finance act.
"There are actually three laws at once. We have made a significant tightening of immigration policy in Denmark. We have made a large pension reform, which means that 1.1 million pensioners will get more out of their pension in the future. And we have made a finance act that ensures a welfare boost, better nature and climate, and the tax relief that the government made up , "said the finance minister.
"I am convinced that this means a significant reduction in the number of refugees and family reunions who will stay in Denmark, and a marked increase in how many more people will be returned to their own country"
"We are within the conventions, but we go to the border. Because if we are to maintain Denmark, as we know it, we must ensure that the refugees who are here temporarily return to their own country. It's the whole idea of being a refugee – when protection is no longer necessary, you have to go home, "said Kristian Jensen.
Criminal refugees are moved to the deserted island
One of the most spectacular measures in the new Finance Act deals with criminal refugees. The government and the Danish People's Party will set up a special expatriation center for criminal refugees on a deserted island in Stege Bay, Lindholm.
"It will be an exit center where you can live under orderly conditions, but where you are more severely detached from the rest of society because it is just criminals who show asylum seekers. People on a tolerable stay, which we do not want, should be able to mix so much with the rest of society. "
"Therefore, we move some of them out at Lindholm Exit Center, because we can control them more than in the surrounding community," said Kristian Jensen.