---
In other words he was a basic Islam 101 jihadi……..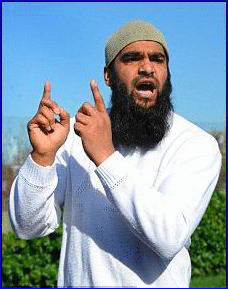 Hamburg knife attacker had 'radical Islamist' motive: prosecutor
A 26-year-old failed asylum seeker who carried out a deadly knife attack in a Hamburg supermarket likely had a "radical Islamist" motive, German prosecutors said Monday.
"It appears that there is a radical Islamist background to the act," they said in a statement with reference to the attack on Friday.
The man, named as Ahmad A., had "self- radicalised", after having toyed with the extremist ideology for some time, said prosecutors.
Two days before he launched the attack, the suspect "finally decided to adopt a corresponding lifestyle," they said.
"On the day of the act, he resolved to commit an attack with the hope that he would die as a martyr," added prosecutors.
Investigators have however not found any indications suggesting that he was a member of jihadist groups like the Islamic State organisation.