---
Dr.Gerstenfeld's article on antisemitism in British academia was first published in INN, and republished here with the author's consent….
ANTISEMITISM IN BRITISH ACADEMIA
Manfred Gerstenfeld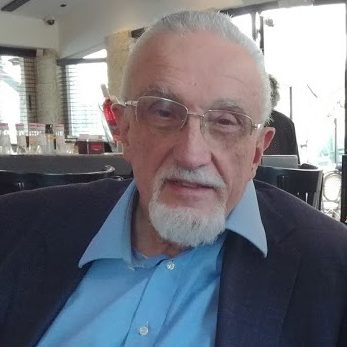 Antisemitism manifests itself in various segments of British society. Politics is a major such area. Incidents in the Labour party are dominant, but far from the only ones.1 Academia is another place where antisemitic incidents occur regularly. These happen in several universities, including leading ones, as well as student organizations.
The Jewish defense organization Community Security Trust wrote in a report concerning 2016 about academia that "in 41 antisemitic incidents, the victims were Jewish students, academics or other student bodies, compared to 21 such incidents recorded in 2015. Of the 41 incidents recorded in this sector in 2016, 17 took place on campus, while there were 24 incidents that affected students, academics or student bodies off campus."2
In May 2016, Chief Rabbi Ephraim Mirvis said that Jewish students were faced with a "wall of anti-Zionism, which they feel and know to be Jew hatred" when they go to university. He added that "university heads should be 'ashamed' that 'Zionist-bashing' is happening on their campuses."3
Baroness Deech, who held the highest office in the UK dealing with student complaints, stated that many Jewish students believe that Jews should not study at a number of universities because of antisemitism. These included SOAS in London, Exeter, Southampton and Manchester. Several of the accused universities denied that this was the case. Baroness Deech stated: "the extreme levels of hostility toward Israel at universities across the country can at times go so far as to equate to antisemitism."4
Jonathan Arkush, the chairman of the Board of Deputies, the umbrella organization of British Jewry, advised in March 2017 Jewish students not to enroll at the prestigious London School of Economics. He did so after the LSE had invited the American academic Richard Falk, a former United Nations Special Rapporteur to Palestine.5
For many years Falk has been inciting against Israel to the extreme. The Simon Wiesenthal Center publishes a list of the world's top ten antisemitic/anti-Israel slurs in the world every year. In 2013 Falk came in third place. He had alleged that Israel might be planning a Nazi-like Holocaust, had approved of Palestinian suicide bombings and denied that Hamas was a terrorist organization.6
Antisemitism on campuses and in politics merged at Oxford University. The public attention to widespread antisemitism in the Labour party began when in February 2016 Alex Chalmers, the co-chairman of the Oxford University Labour Club (OULC), resigned because of antisemitism in the organization. He wrote in his resignation letter: "Whether it be members of the executive throwing around the term 'Zio' (a term for Jews usually confined to websites run by the Ku Klux Klan), with casual abandon, senior members of the club expressing their 'solidarity' with Hamas and explicitly defending their tactics of indiscriminately murdering civilians."7
A year later the National Executive Committee of Labour decided that no action should be taken against OULC students. Baroness Royall, who had written on behalf of Labour a report on antisemitism in the OULC said that the decision will confirm "a widely held view that we do not take antisemitism seriously."8
At the University of Cambridge there were also antisemitic incidents. In May 2017, the Master of Christ College admitted that it had caused "dismay and hurt" to Jewish students by a misleading investigation into complaints by two Jewish students who had suffered from antisemitic abuse by members of the college's sporting societies The initial university cover up was exposed by the Telegraph daily.9
In February 2017, leaflets denying the Holocaust were found in various departments of the University of Cambridge displayed on notice boards and in communal areas. The university's Vice Chancellor, Sir Leszek Borysiewicz, condemned this and expressed his deep concern.10 Around the same time, similar leaflets were found at other universities including the University College of London, the University of Glasgow and the University of Edinburgh.11
Antisemitic incidents of various nature have occurred at the University of Edinburgh also in earlier years. In 2011, an Israeli diplomat, Yishmael Khaldi, was mobbed when he spoke there. In 2012, Israeli Ambassador Daniel Taub was disrupted by students chanting and waving Palestinian flags. There were reports of Jewish students leaving their courses at university because of antisemitism. Some accused the university Board of neglecting the problem.12 In 2015, the Edinburg University Student Association (EUSA) scheduled a debate on boycotting Israel on the day before Passover so that many Jewish students could not speak against the BDS resolution.13 In 2016 a poster was found at the university which said that the Holocaust was a fraud.14
Antisemitism problems also exist at the National Union of Jewish Students (NUS). The previous president of the Union, Malia Bouattia, was condemned by the Home Select Affairs Committee of the House of Commons for calling Birmingham University a 'Zionist outpost.'15 A year later there was a new scandal at the NUS when three candidates who held positions on its executive committee or were candidates for them were accused of antisemitic comments.16
Against this background it is not surprising that the antisemitism definition of the International Holocaust Remembrance Alliance which was adopted by the British government

17

is not liked by antisemites and their allies in the academic world.

18

The IHRA definition has for instance been rejected by the University and Colleges Union, which has 110 000 members and a long history of anti-Israel incitement.

19

The above is a selection among many more issues.
FOOTNOTES: