---
Dr.Gerstenfeld's latest article is on antisemitism in Norway. It was first published in Israel National News, and republished here with the author's consent.
More of this again if Labour wins: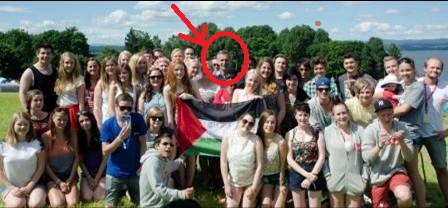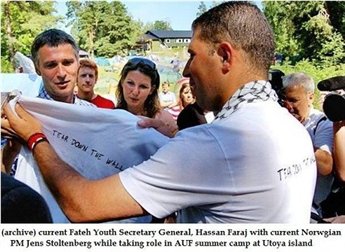 Norwegian Antisemites are at it Again
Manfred Gerstenfeld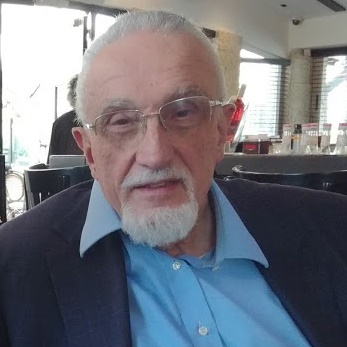 Norway's history concerning Jews has a number of extremely problematic aspects. In 1851, Norway was the last European country to admit Jews. One of the few Norwegians whose name is internationally known is Vidkun Quisling, the country's prime minister during the Second World War occupation by Germany. Quisling was responsible for arresting all Jews the Norwegian police could find. More than 700 Jews were handed over to the German occupiers who send them primarily to Auschwitz. Only a few returned.
An ADL poll found that 40% of Norwegians think that Jews are more loyal to Israel than to the country they live in.1 This is a typical antisemitic conviction. Thirty-eight percent of Norwegians believe that Israel behaves toward the Palestinians like the Nazis did toward the Jews. This figure was found in 2012 by the Norwegian Center for Studies of the Holocaust and Religious Minorities, a study paid for by the Norwegian government.2 Such an extreme fallacy reflects the massive size of anti-Israel incitement coming from left of center politicians, trade unions, media, several church leaders and so on.
Since 2013 a center-right government headed by Prime Minister and conservative party leader Erna Solberg has ruled Norway. During this time there have been less manifestations of antisemitism and Israel-hatred than under the previous government of Labour party leader Jens Stoltenberg, who is currently the secretary general of NATO.3
In recent weeks, however, two new substantial unrelated antisemitic votes took place. In addition, the third largest national daily Dagbladet once again published an antisemitic cartoon.4
The first antisemitic vote occurred at the Norwegian Confederation of Trade Unions (LO). There 197 to 117 voted in favor of an international economic, cultural and academic boycott against Israel. Its leadership had recommended against the boycott.5 The LO holds annual festivities on May first for the international worker's day celebration. They often also turn in an Israel-hate day.6
Norway's Foreign Minister, Borge Brende, came out against the LO boycott.7 Despite the major trade union influence in Labor, the party's leader, Jonas Gahr Stoere, also opposed the boycott.8 There are boycott actions against Israel in other areas as well. For instance in the fall of 2016 the municipal council of Trondheim, Norway's third largest city, decided on a boycott of settlement goods.9
Parliamentary elections are scheduled for September 2017. Labor and its allies currently lead the polls over the incumbents.10 Stoere is a consummate anti-Israeli politician. He will however want to avoid a situation similar to that of Swedish social democrat Foreign Minister Margot Wallstrom who is no longer received by Israeli government officials.11
Stoere has a record of anti-Israeli statements.12 The most extreme was his complimentary comment on the back cover of the hate-mongering book written by two Hamas-supporters, Mads Gilbert and Erik Fosse. They wrote in their book, Øyne i Gaza,(Eyes in Gaza), that Israel entered the Gaza strip during operation Cast Lead to kill women and children.13 This is a contemporary secular version of the medieval anti-Semitic blood libel, which falsely claimed that Jews used Christian children's blood for religious purposes.14
The second antisemitic vote took place at the annual assembly of the anti-immigrant and pro-Israeli Progress Party. The majority supported the prohibition of male circumcision under 16 years. This party is the junior partner in the Solberg government. The vote went against the wishes of the party leader, Finance Minister Siv Jensen.15
The two Jewish communities in Norway in Oslo and Trondheim total about 800 members. The membership of Muslim congregations is more than a hundred times that. The annual number of Jewish circumcisions is in the single digit range. The background of the Progress party decision again sheds light on key problems related to the massive arrival of Muslims in European countries.
Some Muslims are involved in what can only be called dangerous Islam. The most violent antisemitic act in Norway in this century took place in 2009 when Muslims marched in Oslo and attacked a pro-Israeli demonstration. A non-Jew who was carrying an Israeli flag was beaten and sustained life-long injuries.16 Another aspect of the Muslim presence is that it leads to anti-Muslim feelings by some Norwegians. The prohibition of male circumcision under 16 is an example of this. Jews thus become victims of both Muslim aggression and of collateral damage resulting from anti-Muslim attitudes.
Dagbladet has a history of publishing antisemitic cartoons for at least 15 years. It has depicted Israeli Prime Ministers Ariel Sharon and Ehud Olmert as Nazis.17 In 2013, it published a bloody cartoon in which a Jewish man is stabbing a boy in the forehead with a fork and cuts his toes.18 The May 2017 cartoon was described by the Jewish Chronicle as depicting "two men, one of them bearded and the other wearing a kippah, standing next to signs that read 'yes to circumcision' and 'religious freedom.' A third man wearing a tattered raincoat tells them: 'I know what you mean. I, too, get told by invisible men to mess around with boys' penises.'"19
If Labor wins the upcoming elections we can expect a rise in anti-Israeli hate mongering. Its small coalition partner, the Socialist Left party, is likely to outdo it as was the case in the two last Labor coalition governments.
Footnotes