---
In a just world, all those politicians and bureaucrats who are arrayed against our societies, would be reduced to sweeping streets and picking up trash.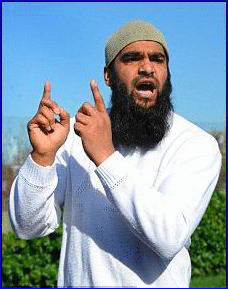 Swedish police arrests migrant "who travelled to Europe for Jihad". Court sets him free
A Syrian man locked up in Sweden on terrorism charges has been acquitted and set free in an appeals procedure, even though it was proven that the 30-year-old suspect supported the jihadist terror network Islamic State and also frequently contacted members of the group by phone.
When the Malmö District Court earlier this spring set the migrant free of terrorism charges, Sweden's security service SAPO immediately detained the man and kept him in government custody in advance of this second trial. SAPO considered the jihadist "too dangerous to reside in Sweden," daily Aftonbladet reports. The man had been accused of committing an arson attack in last year's autumn against a Malmö community centre visited by Shiite Muslims. Sunni radicals, such as ISIS sympathisers, consider the Shi'a to be 'heretics'.
Soon after the suspect had entered Sweden with his wife and kids in 2015, SAPO intercepted telephone calls in which he stated to have "travelled to Europe in order to carry out Jihad" and that he is "a State's soldier", referring to the shrinking caliphate in Syria and Iraq. Therefore, the security service demanded his expulsion from Swedish territory.