---
All hell breaks loose after sleeping Muslim settlers wake up to Italian film crew reporting on their poor plight…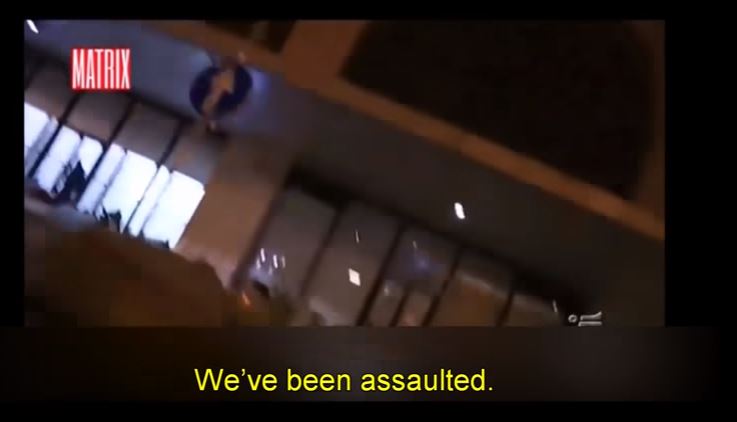 Is it really wise to import these people?
H/T: Vlad Tepes
Gates of Vienna has an article in Italian translated that expounds on the incident.
The article below from Il Giornale, also translated by FouseSquawk, concerns the same incident:
Matrix correspondent assaulted on the air at Station Terminal
Moments of tension live on the air at the opening of Matrix show dedicated to security in large cities
As soon as Nicola Porro connected with his correspondent around 11:30pm at the Station Terminal of Rome to document the situation of the campers who congregate there at night, Francesca Parisella had just enough time to begin the connection before announcing, "They have assaulted us". With the camera weaving, it was understood that the journalist and her cameraman were fleeing and the voice of the reporter changed in tone into an actual cry of fear. A few minutes later, Porro, from the studio, explained that, "Francesca is upset but well. They have destroyed the camera and beaten the cameraman. A situation such as this evening's should not be a report from a war zone. Thanks to a taxi driver, a much worse outcome was avoided." The version was confirmed by Parisella herself, by telephone shortly thereafter. "We were at a distance to report on the type of welcome we can give; they were disturbed and they assaulted us. They chased me and grabbed me by the jacket," explains the journalist.