---
All the while the police are insisting this murderous Muslim acted on racist beliefs, not his Islamic ones.
Fresno police: "Nothing to see here, move along…."
Muhammad is also a suspect in the fatal shooting of a security guard at a Motel 6 on the night of 13 April, Dyer said, and had a criminal record that included weapons violations, drugs, false imprisonment and terrorist threats.
Fresno shooting: three killed by gunman in central California
Police chief says shooting did not appear to have terrorism link
Suspect allegedly shouted 'God is great' in Arabic before killings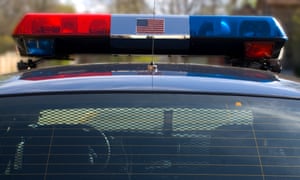 Three people were shot and killed Tuesday in an "unprovoked attack" in downtown Fresno and a suspect was taken into custody, the police said.
But later on Tuesday, the chief said the shooting did not appear to be connected to terrorism, despite statements made by the suspect.
The suspect, Kori Ali Muhammad, allegedly said "God is great" in Arabic before he was arrested, police chief Jerry Dyer said at a news conference on Tuesday afternoon.
Dyer said Muhammad wanted to kill as many white people as possible before going to jail. "This is solely based on race."
The shooter fired 16 rounds in less than a minute in the central California city, killing a passenger in a utility van and two pedestrians.