---
Ya think…..?
Farage: Stockholm Terror Attack Likely Linked to Sweden's Policy of 'Mass Open-Door Immigration'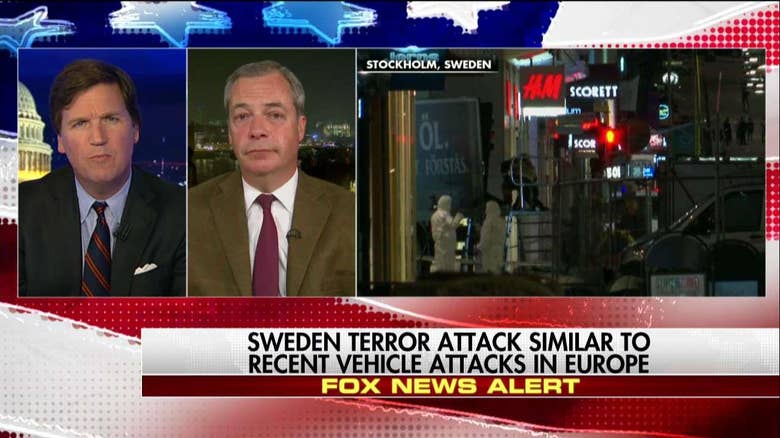 Nigel Farage, a member of the European Parliament from England and one of the key figures behind Brexit, joined Tucker Carlson tonight to react to the terror attack that left at least four people dead in Stockholm, Sweden.
Farage said it appears the attack – in which a hijacked truck was crashed into an upscale department store – is connected to Sweden's policy of "mass open-door immigration."
He pointed out that per capita, Sweden has taken in more Middle Eastern refugees than any other country.
"There are two problems. One is people coming in and committing terror. The other is radicalization that takes place in schools and prisons," Farage said. "This is not going to be the last such attack in Sweden or elsewhere in Europe."