Emergency teams were seen carrying out CPR inside the palace grounds in New Palace Yard, the main thoroughfare in and out of Parliament
---
Terror tard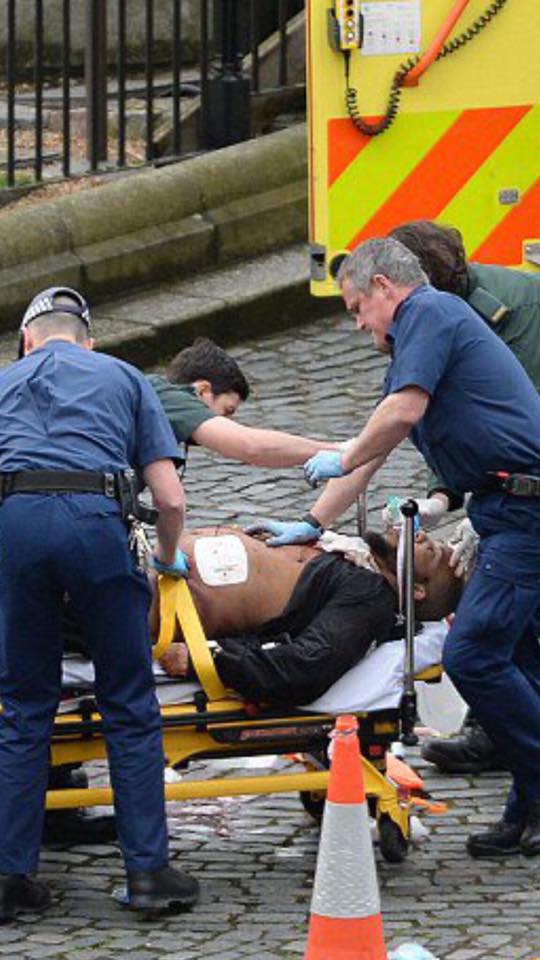 WESTMINSTER IN LOCKDOWN!
Middle Eastern looking man suspected as the terrorist. One woman has been declared to have died from her injuries. (4 people declared dead, wounded)
Happened on one year anniversary of Brussels bombing massacre!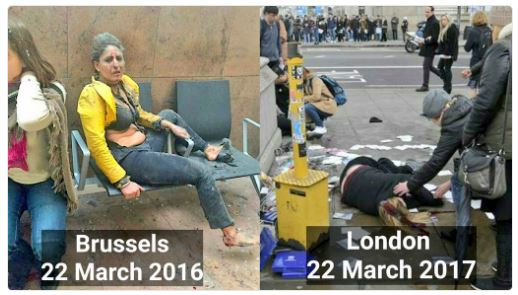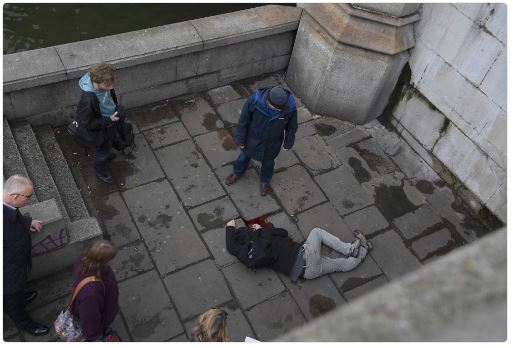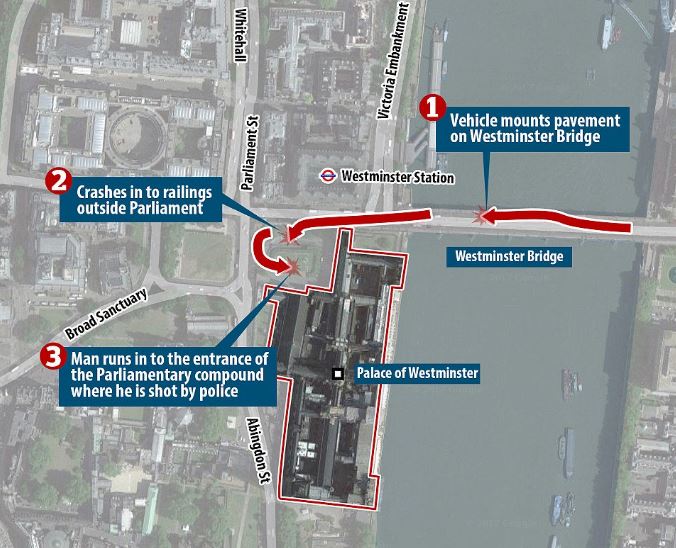 BREAKING NEWS: Police shoot 'knife wielding man' at parliament after car mows down five people on Westminster Bridge then crashes into railings
Several shots have been fired at the House of Commons in Westminster
At least three people have been hit and emergency teams are on the scene 
Reports aslo suggest a car ploughed into pedestrians on Westminster Bridge
The Prime Minister has been evacuated and staff told to stay inside
Armed Police have opened fire and shot an intruder inside the grounds of the Houses of Parliament amid reports a car drove into pedestrians on Westminster Bridge.
Several shots were fired at around 2.35pm moments after a loud bang was heard inside the grounds of Parliament.
Three bodies were visible on the floor and the Palace was placed on an immediate lock down.
Others were seen lying in the road on Westminster Bridge, where reports suggest around six people were knocked down by a car.
The House of Commons was suspended by Deputy Speaker Lindsay Hoyle. MPs have been ordered to wait inside the Commons chamber.
People outside the palace could be seen running from the scene when the shots were heard.
A man with a knife was seen within the confines of the palace.
An eye witness said that a car was seen to mow down five people on Westminster Bridge.
Police are then believed to have shot a man who tried to enter the Parliamentary Estate.