---
Actually all the parties are to blame, there's only a nuance of difference between them, they just don't get it.
Swedish PM blamed as discontent with establishment sees eurosceptic party LEAD polls
A LEADING Swedish politician has pinned the blame for a eurosceptic party rocketing up the polls on prime minister Stefan Löfven.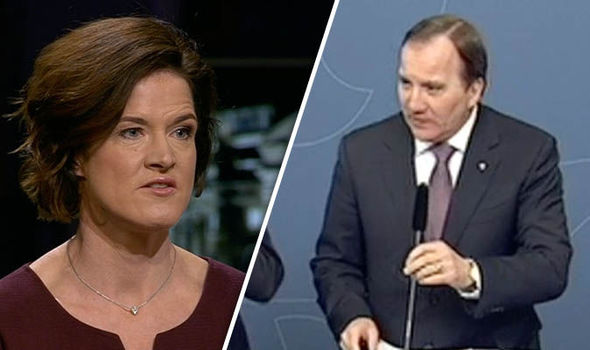 "[Those voters have] moved between the alliance parties, but the entire alliance has not won the trust I believe we deserve.
"And so we must do the job and show what [our] politics stand for. Sweden needs a new alliance government."
A YouGov poll showed nearly a quarter of voters say they said they would vote for the Sweden Democrats if an election were held now, meaning its support is at nearly double the level during 2014 general election.
The poll gave the Sweden Democrats 23.9 per cent of support, in the lead ahead of the governing Social Democrats on 22 per cent of support.