---
Now that he has a fifth column in Europe to do his bidding, he's making threats against its citizens. Terrorism.
The thing is, while just only a few years ago when EU leaders were advocating possible Turkish membership, myself and a host of others were warning against it.
Turkey's Erdogan warns Europeans 'will not walk safely on the streets' if diplomatic row continues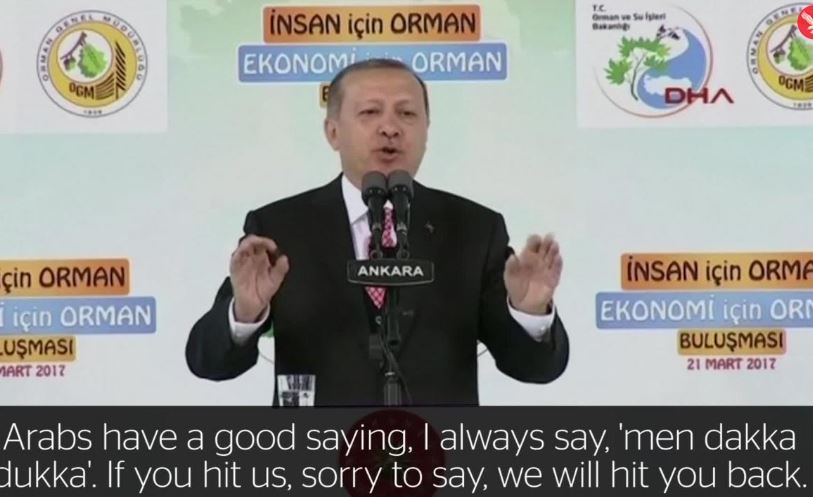 It comes after German Chancellor Angela Merkel warns war of rhetoric must stop
Europeans across the world will not be able to walk the streets safely if they keep up their current attitude towards Turkey, President Recep Tayyip Erdogan has warned.
Turkey has been mired in a diplomatic row with Germany and the Netherlands after they banned Turkish officials from campaigning in support of an April referendum on boosting the Turkish President's powers.
"If Europe continues this way, no European in any part of the world can walk safely on the streets," Mr Erdogan told journalists in Ankara.
He added: "We, as Turkey, call on Europe to respect human rights and democracy."
More here H/T: Always Watching