---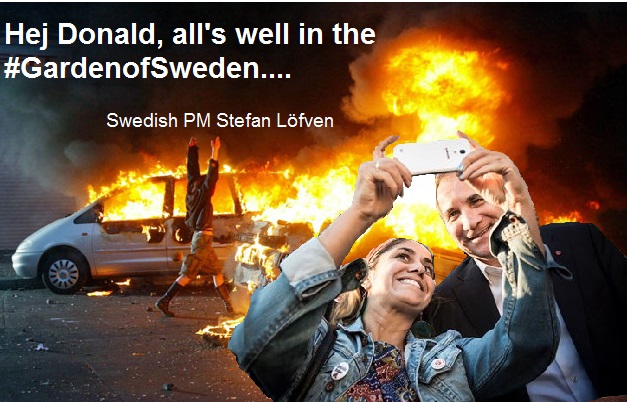 Arson in Malmo, Linköping, Västerås, Armadale and Gnesta
SWEDEN ON FIRE On Saturday and Sunday night car fires were reported in eg Linkoping, Kristinehamn, Torshälla and Lund. Schools were subjected to arson attacks in both Malmö and Västerås. On an industrial estate in Gnesta a gang of youths attempted to start several fires in buildings and cars, and in Tyreso, in southeastern Stockholm area, a car dealership suffered a major fire which is suspected to have been arson.
At 10 o'clock pm on Saturday night, a small fire broke out along the facade of a building in an industrial park in Gnesta. A bunch of " youths " had been seen in the area in connection with starting the fire. It turned out that the guys even tried to set fire to two cars and a silo in the same industrial park. When police arrived to the area, they had disappeared.
There is no indication that the gang of youths were identified or arrested. No identifying data is reported, to  either in the police or in local press reports about the arson.
* * *
At 14 o'clock on Saturday afternoon, it was discovered that a large number of cars were vandalized in the parking lot at the congress and sports center Nordichallen in Sundsvall. Reports that 30-40 vehicles have been subjected to vandalism . it was mainly car windows destroyed. There are no data on suspected or arrested for vandalism.
Around noon. 3:10pm on Saturday afternoon a car was set on fire in a car park at the Tors Hargs sports in Torshälla, just north of Eskilstuna. Some young people have been seen at the site when the fire started. There is no record that anyone arrested for the deed, and in the local paper's short article about the incident reported no descriptions of the suspect youths.