---
H/T: Anne Marie Waters: "Police are understood to have attended the scene. Because a Koran was in the bin. This is the UK in 2017."
When will this crap end? Calling the police? Shop owners owned those books, they can dispose of them any way they seem fit under the law. It should be out of the bin and into the fire.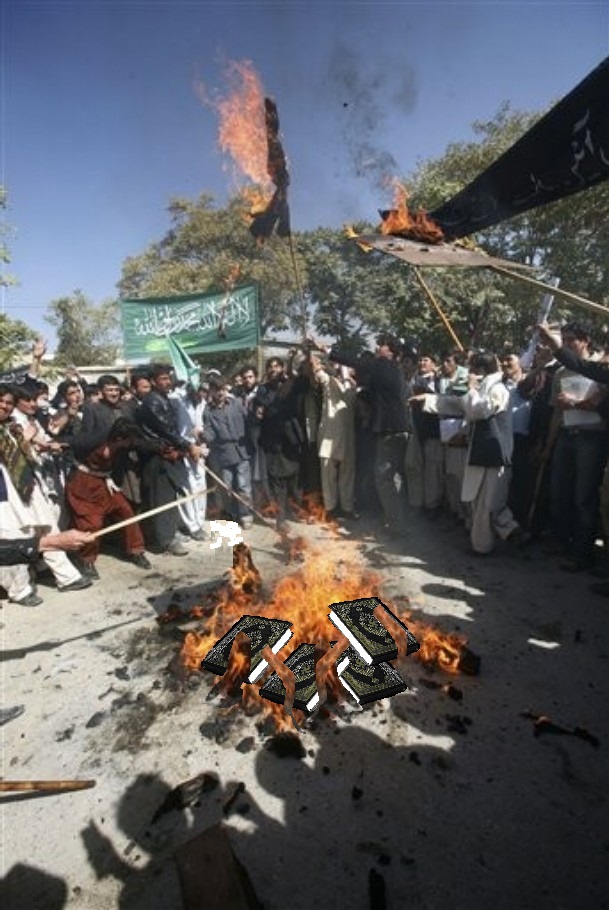 Copies of Qu'ran and Islam holy books dumped in skip in White Abbey Road, Bradford
MEMBERS of the Muslim community have said they are shocked after copies of the Qu'ran were found allegedly dumped in a skip in the city.
Local resident Adil Shaan forwarded photographs to the Telegraph & Argus after the find near a former book centre in White Abbey Road, Bradford, stating it was a "shameful act. The public went through the skip and took out any religious material."
West Yorkshire Police are understood to have attended the scene tonight where several local residents removed the holy books from the skip to save them from being destroyed.
The police have not yet confirmed the incident and no one from the book centre could be reached.
This is how they get rid of them in Pakistan, toss them in the sewers!