---
The Turkish FM in question is none other than, Mevlut Cavusoglu, who recently in Hamburg Germany returned the fascist 'Gray Wolf sign to his supporters who were signaling in the exact same way.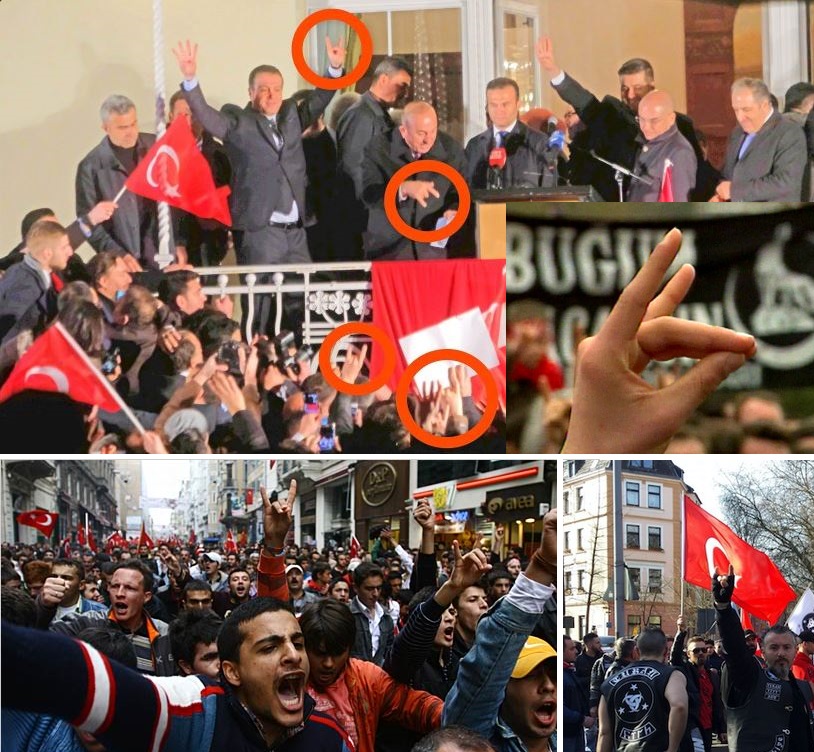 Rutte: Turkish Ministers Speaking About National Issues Not Wanted
Turkish affairs foreign minister, Mevlut Cavusoglu, intends to press ahead with a visit to the Netherlands.  He is campaigning in favor of a referendum to give Turkish president, Recep Tayyip Erdogan, greater power. The minister has said that he may, however, delay his visit until after the Dutch parliamentary election on March 15.
Rotterdam Mayor Ahmed Aboutaleb has said that he believes public order could be at risk if there is a meeting in Rotterdam. Prime Minister Rutte said, "It is not that we want to stop Turkish politicians in general, but Turkish ministers who want to speak about purely national issues are not wanted."
FM: BNFTN via Dutch News