---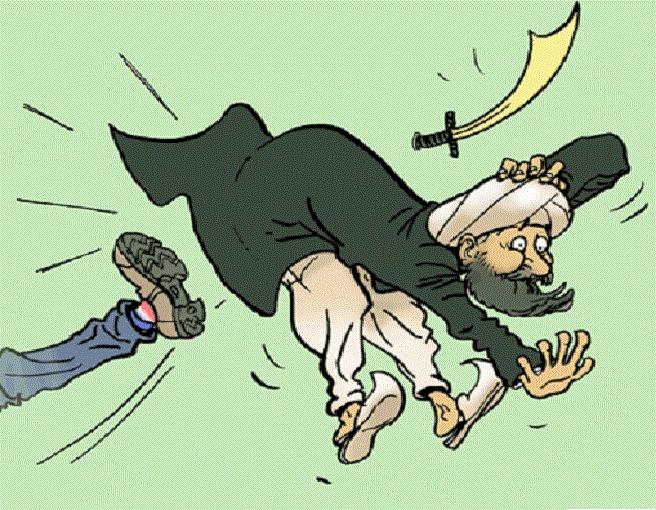 GOOD RIDDANCE
Hijab-wearing Muslim NSC staffer quits, blames Trump, claims victim status.
February 27, 2017
Robert Spencer
The establishment media has found a new heroine: Rumana Ahmed, a hijab-wearing Muslim woman who worked at the National Security Council during the Obama administration and for eight days into the Trump administration, at which point she quit.
Ahmed explained: "I had to leave because it was an insult walking into this country's most historic building every day under an administration that is working against and vilifying everything I stand for as an American and as a Muslim." That's enough to send the media into self-righteous ululations of anti-Trump fury, but as always, there is more to this story than what the media is telling you, and a good deal about Rumana Ahmed that they would prefer you did not know.
In her piece in The Atlantic explaining why she left the Trump NSC (and it is important to note that she wasn't fired by her supposedly "Islamophobic" new bosses; she quit), Ahmed sounds themes of post-9/11 Muslim victimhood that have become familiar tropes among Leftists: after recounting her idyllic life "living the American dream," she says: "After 9/11, everything would change. On top of my shock, horror, and heartbreak, I had to deal with the fear some kids suddenly felt towards me. I was glared at, cursed at, and spat at in public and in school. People called me a 'terrorist' and told me, 'go back to your country.'"